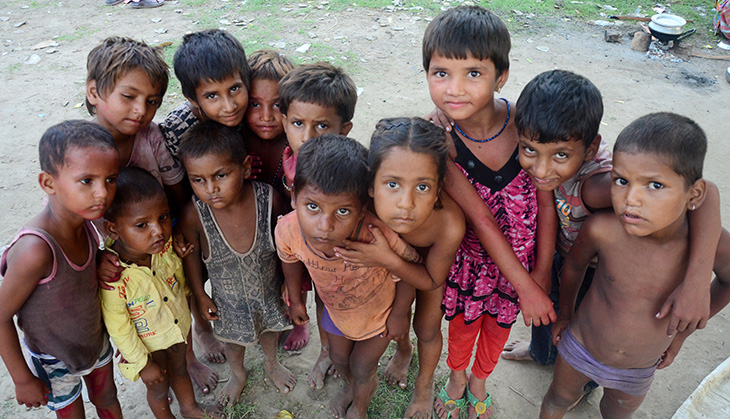 Union minister for women and child development Maneka Gandhi unveiled a new tool to fight malnutrition on Wednesday: a mobile app that will track on daily basis the nutrition status of every child under the Integrated Child Development Scheme.
The app, developed in collaboration with the Bill and Melinda Gates Foundation, will help anganwadi (care) centres eliminate the daily files they maintain on the families registered with them, because the app has been designed to automatically alert the workers on every child's nutrition status through colour-coded graphs, says The Telegraph.
The names and details of families registered with anganwadi workers will be uploaded to a server that can be accessed by themselves, their supervisors and also the central ministry.
"As soon as we put in the child's weight, it will calculate the health status of the child in relation to his or her age. So, if the child is malnourished, it will show red; if better than that, yellow; while green means the child is healthy. We can tell the parents on the spot what to do to improve their child's health," said Savita, an anganwadi worker from Ghaziabad, Uttar Pradesh.
Renu, another anganwadi worker, said: "Now, the details of 200-250 families with us are at our fingertips."
The app also works offline and will be used in eight states to begin with, including Chhattisgarh, Uttar Pradesh, Bihar, Jharkhand, Maharashtra, Rajasthan, Andhra Pradesh and Madhya Pradesh. It is available in English, Hindi, Marathi and Telugu as of now.
A ministry official said: "The app's greatest benefit is we can identify almost in real time pockets that need urgent attention. We will know the status of each child between the 0-6 age group and treat each case according to its needs."