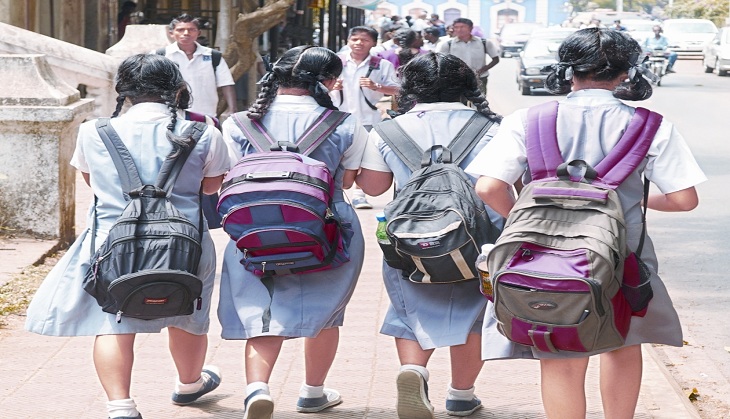 Recommendations submitted to the Union HRD ministry last week on the country's new education policy include one that suggests a curriculum that makes students feel proud of being Indian.
According to a source in the HRD ministry, the recommendation suggested including values like truth, righteousness and responsibility in the curriculum.
"People from across the globe live in America and feel proud of being American, irrespective of their route (to the US). Similarly, students must feel proud of being Indian," said the source.
India's diversity will be presented in the social science syllabus, and humans and nature will be connected in the science syllabus so that students feel responsible for the environment, says The Telegraph.
"Values should be part of all curricula," said the source.
The current education policy was drawn up in 1986 and revised in 1992. A five-member panel has now submitted its recommendations for a new education policy.
Headed by former cabinet secretary TSR Subramanian, the panel has suggested that schools provide remedial coaching for students from socially and educationally backward communities so that they are brought on par with better off students.
A compulsory annual medical test has also been recommended to keep an eye on children who are not physically strong.