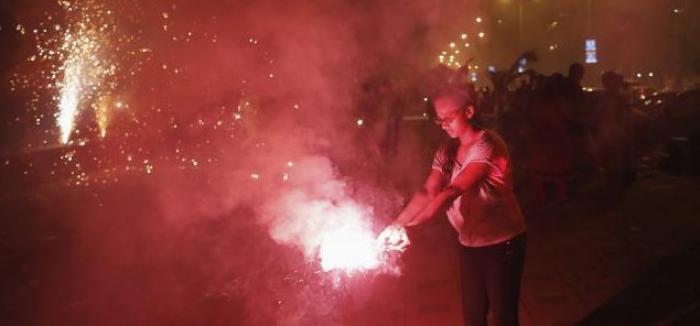 Every year Diwali is celebrated with much pomp and show across the nation. In Delhi, the day after the festivities is usually gloomy and choked from the smoke and pollution. Amidst the jubilation, we forget how much harm these crackers cause to our health.
In a first of its kind petition in judicial history, three infants - two six-month-olds Arjun Gopal and Aarav Bhandari and 14-month-old Zoya Rao Bhasin - moved the SC through their advocate fathers to ban crackers. The plea, filed on the behalf of the toddlers in September, seeks measures to mitigate pollution and exercise their right to clean air guaranteed under Article 21 of the Constitution.
"Our lungs have not yet fully developed and we cannot take further pollution through bursting of crackers," the three said in their petition before the Supreme Court seeking a ban on crackers on Dussehra and Diwali. The petition also sought a slew of measures like implementation of Bharat V norms for vehicles to arrest the capital's worsening air quality.
Opposition by organisations
However, a number of organisations have opposed the plea in the court. According to media reports, a Hindu organisation, Arulmigu Sri Ayyappan Sangam, said that "crackers are burst on Diwali to celebrate the victory of good over evil" and a ban will "affect the traditional and customary rights of the Hindus."
Tamil Nadu Fireworks and Amorces Manufacturers Association, based in Sivasaki district, also opposed the plea. The organisation said that the ban on firecrackers was misconceived and was an abuse of the process of law.
Most residents in Sivakasi district are either directly or indirectly engaged in the firecracker industry.
Opposition by the Centre
The Central government is not in favour of a complete ban on the use of firecrackers in Delhi during festival season. It has said that there are several other factors responsible for pollution in the national capital.
"The causes and mitigation of air pollution is multi-sectoral in nature and air pollution may be prevented, abated and controlled by a multi-disciplinary approach through various ministries and municipal authorities," the ministry of environment and forest said, in an affidavit put before the Supreme Court in response to the plea.
The Centre said that the state government should appoint the authority or officer (either a Magistrate of Police Commissioner or any other officer) to monitor and maintain the ambient and air quality standards and should prosecute culprits for violation of rules.