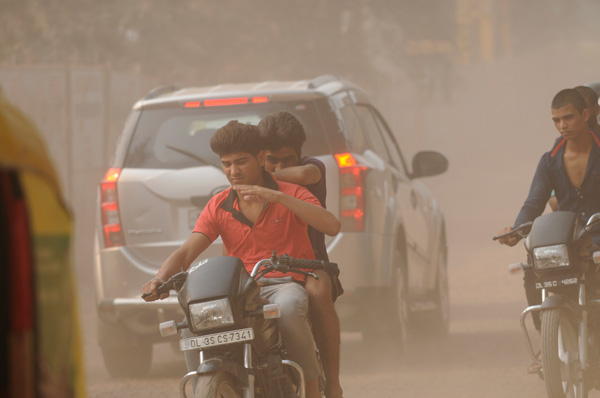 The first three working days since the odd-even scheme ended saw rapid worsening of air quality; the level of fine particulate matter (PM2.5) registered a jump of more than 57 per cent on the first working day itself, according to an analysis by a green body.
Centre for Science and Environment (CSE) said that Delhi has already lost the air quality gains from the odd-even scheme and the delayed winter will make pollution worse if quicker steps are not taken to sustain the gains.
CSE urged the Delhi government to immediately roll out its plan for the remaining part of the winter season and reduce traffic volume on a more sustained basis. Public transport should run as efficiently as it was during the odd-even scheme week.
CSE also urged the government to implement the slew of orders which the Supreme Court gave yesterday including quick augmentation of bus and metro, stronger enforcement on diversion of truck traffic. The orders include closure notice on coal-based Badarpur Power Station power plant and serving notice to further advance implementation of Euro VI emissions standards for vehicles.
"The gains of odd and even scheme were immediately lost after full traffic was back on the first Monday after the scheme came to a close. This was further aggravated by lower wind speed. On January 18, the PM2.5 levels shot up by 57 per cent within the day and once again rose to 'severe' category," said CSE in a statement.
CSE further said that this winter, out of all the severe smog episodes so far, the peak pollution during odd and even programme has been the lowest and this shows that despite hostile weather conditions - no wind, temperature dip and western disturbance - peak pollution during odd-even scheme was much lower.
The green body said 15 January, which was the last day of the odd and even scheme was the "cleanest" day of this winter when PM2.5 levels dropped to 155 micro gram per cum. The only day when lower levels were recorded before that was on 5 November 2015, when it had rained in the city, it said.