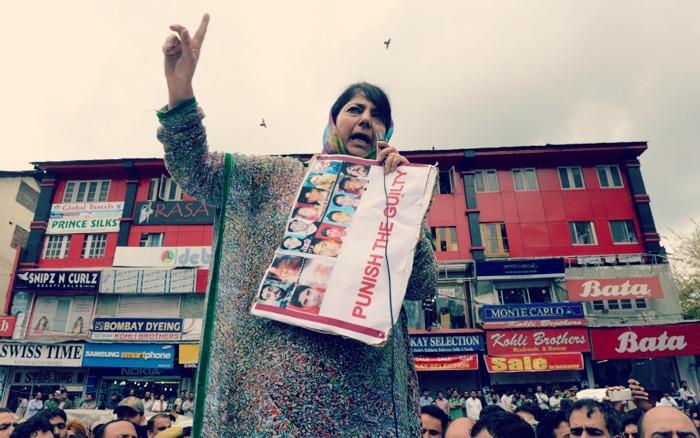 The late Mufti Mohammed Sayeed's daughter Mehbooba Mufti is touted to be the next Chief Minister of conflict-torn Jammu and Kashmir.
If she does don the CM's mantle, her job ahead is clear cut: managing her stance in the party, addressing the qualms of allies BJP and Sajad Lone, and above all striking a chord with the people of the state.
Here are 5 must-know facts about her:
1) Mehbooba was born on 22 May, 1959. A law graduate, she walked shoulder to shoulder with her father and garnered tremendous support for building the Jammu and Kashmir People's Democratic Party.
At a time when politicians were afraid to move freely even in the secure pockets of Srinagar, Mehbooba travelled to the interiors of the valley, where militancy was still raging. She even visited families of militants and separatist activists.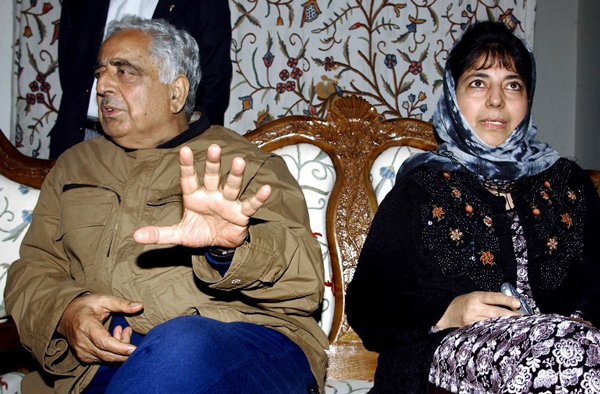 In 1999, she went to the home of the then Hizb-ul-Mujahideen Operations Chief Aamir Khan, whose teenage son, Abdul Hameed, had allegedly been killed while in the custody of security forces.
2) Mehbooba was successful in enlisting the electoral support of the valley's separatist constituency, particularly the cadre of the Jamaat-i-Islami - even covert help from the Hizb, some say - to plug the PDP deep into Kashmir's political soil.
3) She has been elected twice to the parliament (2004 and 2014) and the Assembly but has never occupied a government post, preferring to work in the shadow of her father. So far, she has only held the reigns of the party, letting her father govern when the PDP was in power.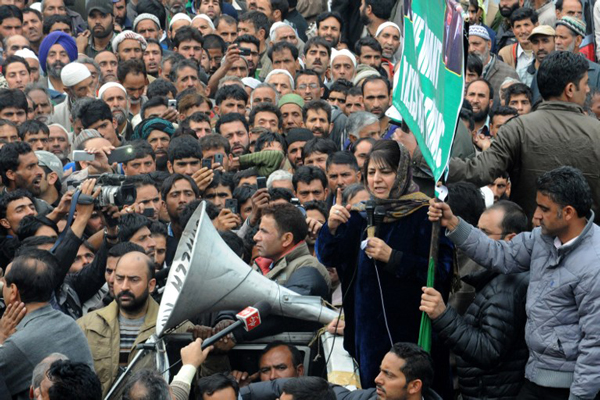 4) Mehbooba has been working in the valley (Kashmir) for long and launched the Ladli Beti scheme to provide social assistance to the girl child.
5) While Mehbooba is the unanimous choice to lead the Peoples Democratic Party as well as the Party's chief ministerial candidate, she has also reportedly received support from the Bharatiya Janta Party.