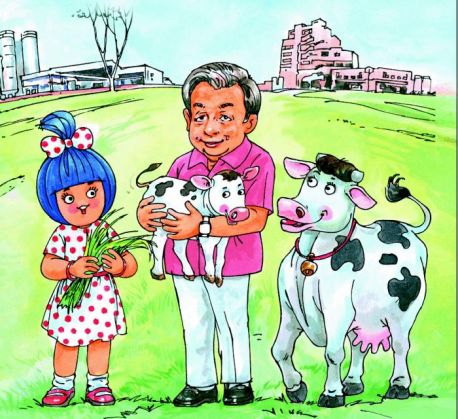 "Eight hours for dairy, eight hours for family and eight hours for sleep" - these are words of Dr Verghese Kurien. Also known as the 'Milkman of India', Dr Kurien heralded the nation's White Revolution, emulated by many countries across the world. Thanks to him, India proudly stands as the biggest milk producer in the world.
On his 94th birthday, here are 11 interesting facts that you must read.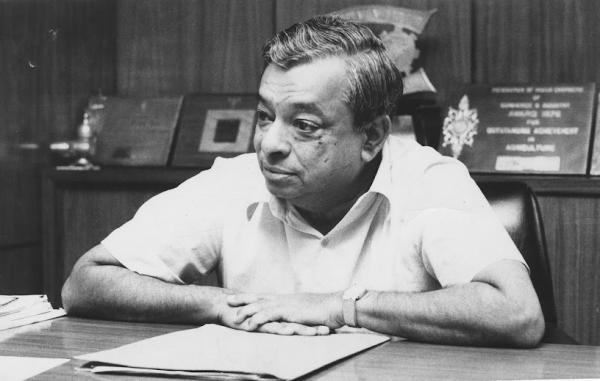 1) Dr Kurien, born in Kozhikode, Kerala, had a little Greek in his family name. The name has its root in the Greek 'kyrios', meaning master, Lord, power or authority, from which comes the word 'kyriakos', meaning 'of the Lord'.
2) Dr Kurien was initially not interested in Anand, which now stands as the milk capital of India.
On 13th May 1949, he joined the Government creamery on a salary of Rs.600 per month. But the misery of the poor and illiterate farmers who were being deceived by milk distributors gave him a reason to stay.
3) Dr Kurien established the KDCMPUL (Kaira District Cooperative Milk Producer's Union Limited) on 14th December 1946, which later came to be known as Amul.
4) The name of the cooperative initially Amulya -- a Sanskrit word meaning priceless -- and was later changed to AMUL -- Anand Milk Union Limited.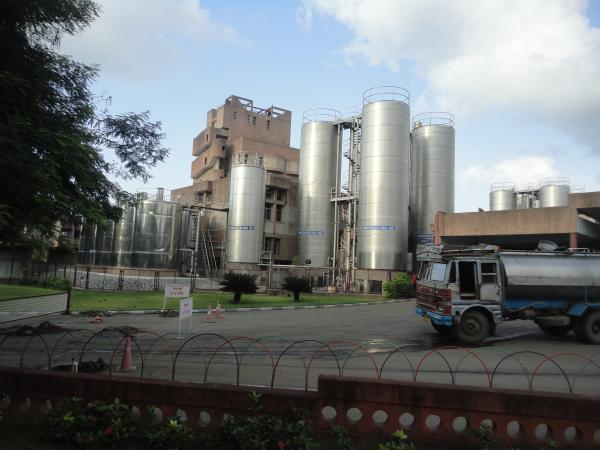 5) When it started out, Amul had two co-operative societies and 247 liters of milk. Presently, Amul has 15 million milk producers and 1,44,246 dairy co-operative societies across the country.
6) Amul gained popularity after HM Dalaya, friend of Dr Kurien, invented the process of making skim milk powder and condensed milk from buffalo milk instead of cow's milk. This is how India's first ever milk powder plant was established. It was inaugurated by Pt Jawaharlal Nehru on 31 October, 1955.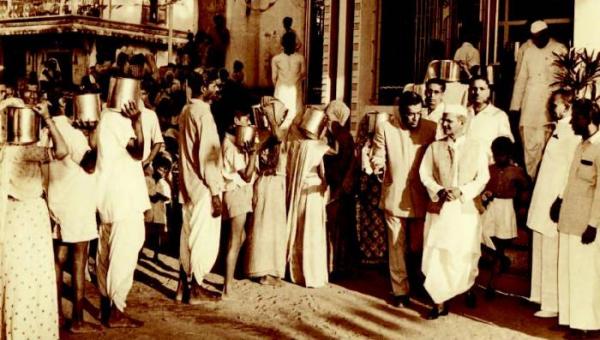 7) After being impressed by the work of Amul in 1964, then Prime Minister Lal Bahadur Shastri asked Dr Kurien to replicate the same model across the country to help improve the economic condition of other farmers. This led to the establishment of National Dairy Development Board (NDDB) in the year 1965 with Dr Kurien heading it.
8) After facing financial constraints, NDDB tried to pursue various World Banks to donate money. In 1969, when the President of World Bank came to India Dr Kurien asked him to "give me money and forget about it". Few days later, the loan was approved for the operation which replicated the working of the Anand project across India.
9) On the suggestion of filmmaker Shyam Benegal, Kurien agreed to fund a movie named 'Manthan' to portray human stories surrounding the cooperative dairy movement. However, funds were a problem.
Dr Kurien asked half a million farmers to contribute a token of two rupees for the expenses of the movie.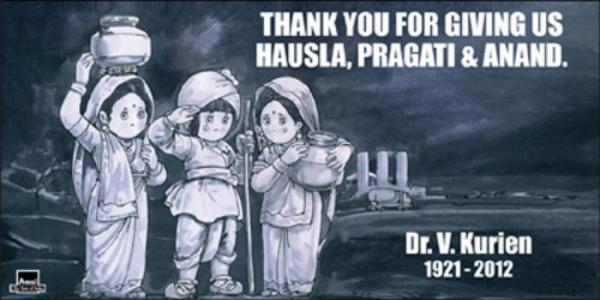 10) Dr Kurien has received 12 honorary degrees from universities across the world. He was also the recipient of Padma Vibhushan in 1999, International Person of the Year Award in 1993, World Food Prize in 1989 and Ramon Magsaysay Award in 1963.
11) Because of his invaluable contribution to the dairy industry, his birthday, the 26th of November, is now celebrated as National Milk Day.