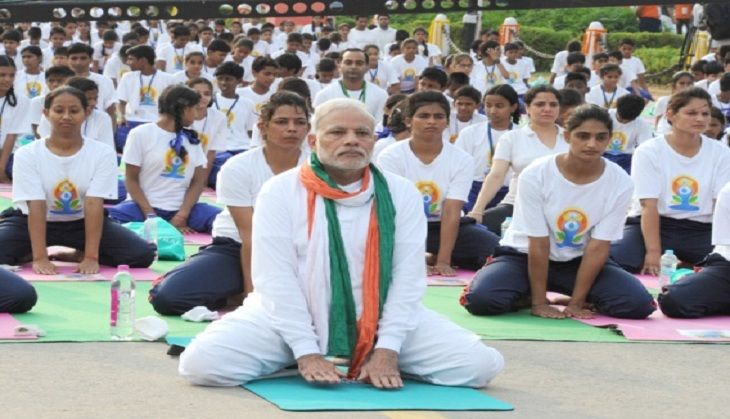 In a circular to school principals, the CBSE has said yoga can be included in schools' curriculum as a subject that can be tested for marks under the Comprehensive and Continuous Evaluation (CCE).
It has also told schools to ensure that the government's controversial Common Yoga Protocol is practiced regularly by children of classes VI and above.
The Common Yoga Protocol says that yoga sessions must begin with a chant of Om and some shlokas. Muslim organisations had protested against this on Wednesday, but Ayush ministry officials had said it was not mandatory, according to The Telegraph.
The circular also advised schools to participate in events held on the International Day of Yoga on 21 June on a "voluntary basis", and make such activities "part of the daily school routine".
On Thursday, the University Grants Commission told central universities that, based on a letter from the HRD ministry, they must include yoga teaching and training modules in their bachelor's and master's courses on physiotherapy from the forthcoming session. The letter from the HRD ministry sent last week had said that Prime Minister Narendra Modi wanted the universities to give preference to candidates with knowledge of yoga for such courses.