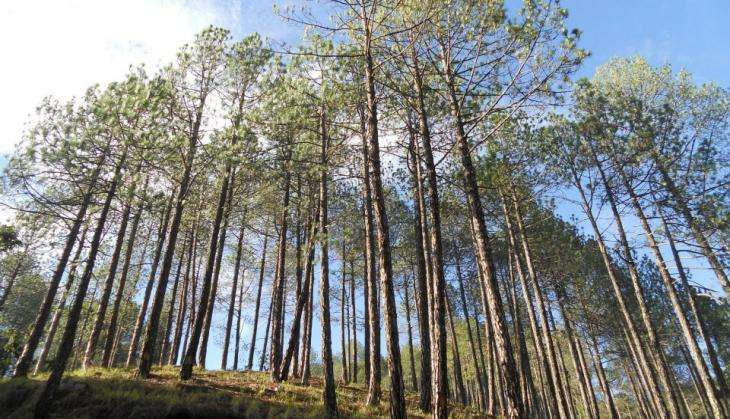 In an unexpected turn of events, the Ministry of Environment, Forest and Climate Change has disowned the draft National Forest Policy 2016 that it had released less than a week ago.
Comments were invited on the draft policy - which was meant to replace the 1988 version -after it was put up on the ministry's website.
The policy had been criticised for ignoring the Forest Rights Act, promoting industrial tree plantations, and proposing a green tax.
On 25 June, the ministry put out a statement by the Director General Forests, SS Negi, saying that the document was a "study report" that was "inadvertently uploaded" on the website as a Draft Forest Policy. The statement reads:
"What has been uploaded on the website was a study done by Indian Institute of Forest Management Bhopal. The study has not been evaluated by the Ministry. The Ministry has not taken any decision on Draft Forest Policy."
"As Director General Forest, I would like to clarify that this document is not the Draft Forest Policy. The Ministry has an elaborate procedure for preparing draft policy document, which takes into account multiple inputs from all stakeholders, State governments, think tanks and public consultation. No process has been carried out on the document prepared by IIFM Bhopal, which is only one of the inputs."
This is however in in direct contradiction of the policy document. It clearly states:
"The draft of the National Forest Policy, 2016 has been prepared by the Indian Institute of Forest Management, Bhopal (IIFM) based on village level focus group discussions, regional and national level consultations, inputs from various stakeholders and analysis of primary and secondary datasets carried out during the years 2015 and 2016."
Each page of the policy has a header titled 'National Forest Policy, 2016 (Draft)'. It also acknowledged that the ministry had given IIFM the task to prepare the policy, and not just an input. "We are grateful to the Ministry of Environment, Forest and Climate Change, Government of India (MoEF&CC) for entrusting this task to IIFM, and acknowledge the financial support received for it from the UNDP (United Nations Development Programme)," the document reads.
In its statement on 25 June, the ministry has said that another draft will be put out "once due process is carried out and views of all stakeholders taken into account."