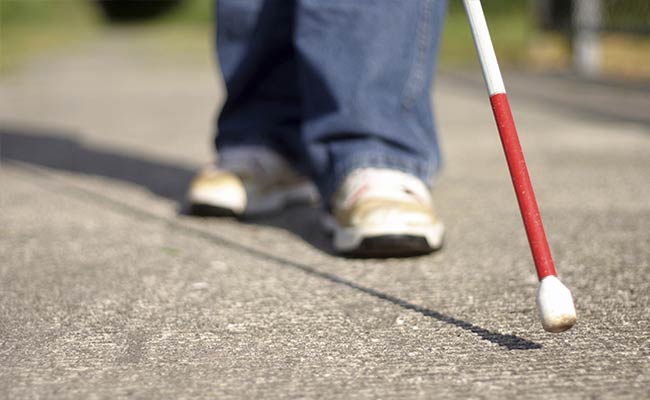 The Northern Railways Delhi Division employs a considerable number of visually-impaired workers. While that sounds like a positive move, a report by a daily has shed light on some startling facts about these workers, employed in the sanitation department of the division.
According to a report in Mail Today, the visually-impaired workers who have been employed in the sanitation department, have Masters and B Ed degrees to their name.
The employees had reportedly applied for jobs - under the disability quota - with the division for desk jobs but they were made to sweep floors, lift garbage and clean sewage despite their disability.
According to the report, a few of these workers also travel long distances to reach their workplaces. The daily quotes some of the workers as saying that not only were the tasks difficult to perform, but some of them were also dangerous.
To add their woes, the Railway division has not provided them with appropriate facilities like places to rest. According to Mail Today, some of the workers were found resting under a tree.
A number of requests filed by these workers to shift them to desk jobs have reportedly been turned down by the division.
The daily quoted the authorities as denying the charges. The authorities claim that all placements have been made according to rules framed by railway board.
Mail Today quoted Dimpy Garg, additional divisional railway manager, as saying that since the employees were selected through the process of direct recruitment, they could only be posted as sanitation workers at divisional-level.
Meanwhile Ameen Khan, one of the visually impaired workers, has reportedly decided to take on the authorities. "I will not succumb to their pressure, I will fight for my dignity," Khan toldthe daily.