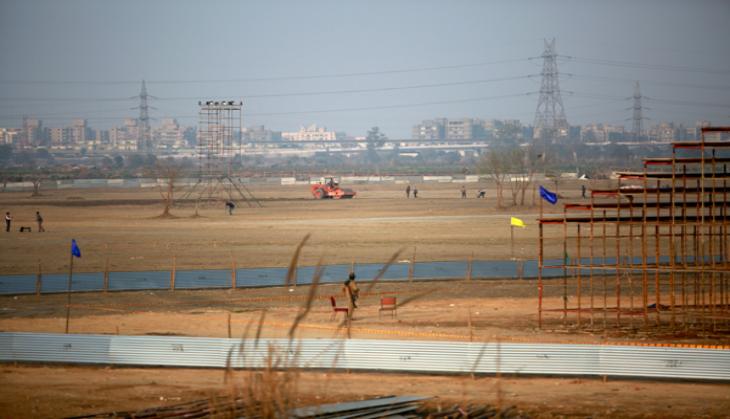 The stage used in the Art of Living Foundation event on the Yamuna floodplains in mid-February is still standing more than three weeks after the event, and the Art of Living Foundation has yet to pay the initial compensation of Rs 5 crore for misusing environmentally sensitive land imposed by the National Green Tribunal.
The fee was due on 1 April, but that very day, the foundation sought permission to submit a bank guarantee for Rs 4.75 crore in place of the payment. The AOLF had already paid Rs 25 lakh on 10 March, a day before the event was due to begin, as a token of faith.
The AOLF's move has enraged NGOs involved in the issue. Manoj Mishra of the Yamuna Jive Abhiyan said: "Not making the payment of Rs 4.75 crore within the time-limit and seeking an extension (on the very last day on April 1) to submit only a bank guarantee, is in contravention of not only the NGT direction dated 11 March, 2016 but also its (AOLF) own undertaking given to the NGT in the matter."
An NGT-constituted principal committee, headed by Shashi Shekhar, has said they would not visit the site till after the stage was dismantled, according to The Indian Express. The committee was to inspect the site, assess the damage, and make a plan for its rejuvenation four weeks after the event. In its 20 February report, the committee had recommended that AOLF pay a compensation fee of Rs 120 crore.
The NGT said the matter would finally be decided after a hearing on 21 and 22 April.