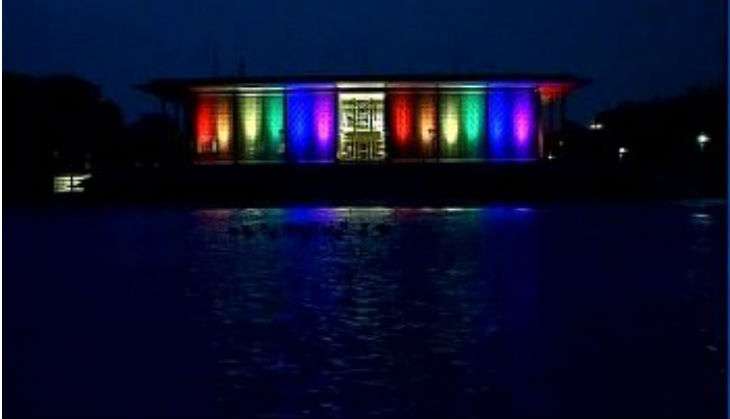 Twenty-six embassies and high commissions in New Delhi have joined together to celebrate alternative sexuality for two weeks as India still criminalises gay sex.
The initiative began on Friday with a discussion on gay rights at the American Centre in New Delhi. The countries involved in the campaign include the US, Germany, Luxembourg, the UK, Italy, France, Ireland, Austria, Spain, Greece, the Netherlands, Sweden, Finland, Denmark, the Czech Republic, Croatia, Argentina, Brazil, Canada, Chile, Mexico, Colombia, Ecuador, Costa Rica, Japan and Australia.
All the missions will fly the LGBTI rainbow flag along with their national flags, and light up their buildings at night in rainbow colours. There will be panel discussions, seminars and films on gay rights, says The Telegraph.
While none of the foreign missions is officially criticising India's stand on gay sex, which is banned under Section 377 of the Indian Penal Code instituted in colonial India, same-sex partners of LGBT diplomats in India are not given diplomatic immunity. And while individual diplomats have always celebrated June as Pride Month along with the rest of the world, the mass shooting at a gay bar in Orlando this week called for solidarity, they say.