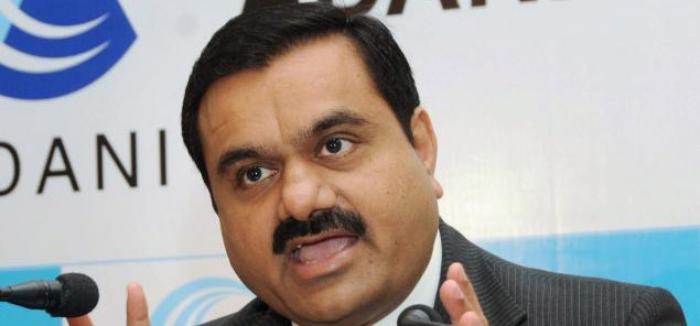 Indian conglomerate Adani Enterprises' dream of establishing a giant coal mine in Australia has been further delayed after an environmental group lodged a fresh legal challenge on the grounds the project would harm the Great Barrier Reef and contribute to climate change.
On 15 October the Australia's environment minister reissued an environmental permit for construction of the mine with a whooping cost of $7 billion. This was done after concerns raised in an earlier legal challenge were cleared over. Reportedly the project was delayed for several months as the Australian Conservation Foundation, an environmental organisation, alleged that the project will cause harm to rape species of animals.
On 9 November, lawyers for the environmental defenders office acting for the ACF launched a review of that approval.
Also read: Adani Group's ambitious Australian coal mine plans land in the soup. Here's why
"This case is about whether the minister correctly applied the law when considering the impacts of the project on the Great Barrier Reef and endangered Black-throated finch," Sean Ryan, the principal EDO solicitor for the foundation reportedly said.
Adani, which originally aimed to ship 40 million tonnes of coal a year in the mine's first phase starting in late 2017, could not be reached for immediate comment.
"Our question is has the environment minister properly applied this legal obligation when considering the impacts of burning coal from this mine on the Great Barrier Reef?" Ryan said.
The grounds for the review included one in relation to the Black-throated finch and three concerning climate change and the Great Barrier Reef, according to Ryan.
Environmentalists are fighting the mine on numerous fronts, lobbying banks not to provide loans and urging The United Nations Educational, Scientific and Cultural Organization ( UNESCO) to designate the Great Barrier Reef "in-danger", citing potential damage from port dredging, shipping and climate change stoked by coal from the mine.
Adani has battled environmental opposition since work on the project started five years ago. Progress on the mine was blocked in August after a claim Adani failed to take into account the welfare of the yakka skink and ornamental snake.
While a push in India to rely more on solar and wind power and domestic sources of coal has raised questions over the viability of the project, Adani has said the majority of Carmichael production had been pre-sold, guaranteeing revenue.