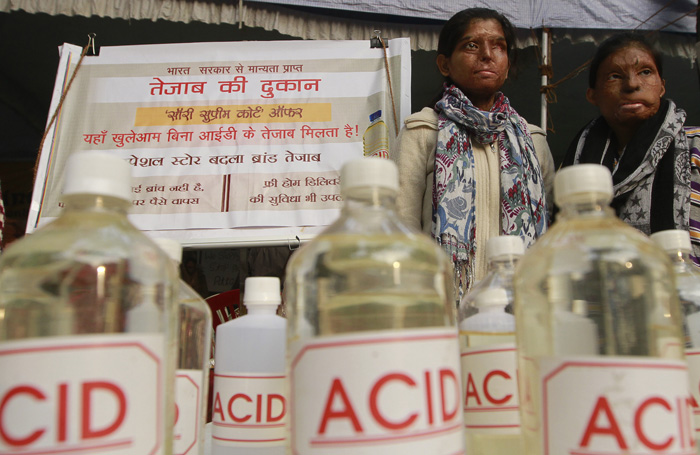 A draft bill that will give acid attack victims disability benefits including job reservations is being considered by a group of ministers led by Home Minister Rajnath Singh.
The draft Right of Persons with Disabilities Bill will also include people suffering from schizophrenia.
Once the bill is passed, acid attack victims will find employment, something they find hard to do because of social stigma, according to The Economic Times.
In a December 2015 verdict, the Supreme Court had directed state governments to include acid attack victims in their disability lists.
The group of ministers considering the bill has asked the department of empowerment to categorise disabilities as physically disabled, mentally ill, mentally challenged and diseased.