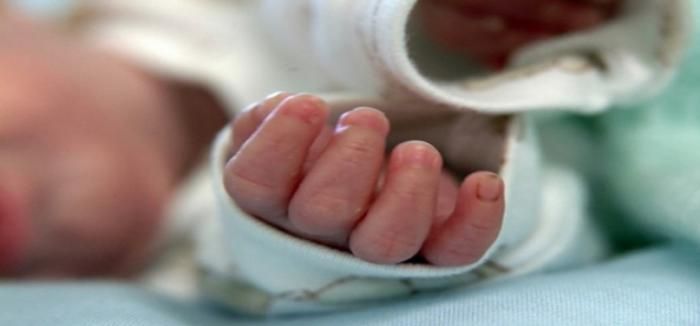 The rise in infant deaths at Sishu Bhavan, a referral health institution in Cuttack,Odisha, have raised questions about poor infrastructure and shortage of doctors in major hospitals, including the Maharaja Krishna Chandra Gajapati Medical College & Hospital of the State.
Basic facilities missing
The MKCG Medical College and Hospital in Behrampur district of Odisha, which on an average attends to 50 newborns every day, is a case in point. The Sick Newborn Care Unit (SNCU) at the hospital is being run without a ventilator and an Intensive Care Unity (ICU), hospital officials said.
The hospital also does not have other necessary equipments like bubble CPAP, ABG, portable X-ray machine and Central Oxygen Supply, though it is the only referral hospital in southern Odisha, they said.
While mothers are seen lying outside the SNCU, babies are huddled into one bed to keep them warm. "We don't have adequate beds for mothers. There are only 24 beds at the SNCU," Superintendent of the Medical College A K Behera said.
"We receive numerous referral cases. We have requested the National Health Mission to increase the number of beds in the unit," he said.
The SNCU needs 10 pulse oximeters, four baby laryngoscopes, 10 infusion pumps, four bumble CPAP machines besides four ventilators," said Narendra Nath Soren, Professor in the Pediatric department.
Shortage of trained staff
"Shortage of doctors and trained nurses is the other problem. The unit is being managed by the doctors of the Pediatric department and house surgeons. We had put up an advertisement for a pediatric specialist, but received no application," said Behera.
He said the government had sanctioned four ventilators for the unit. Those would be installed from the medical user's fund. The building that would house the 8-bed ICU had been completed. It would start functioning once the equipments were installed, he said.
At MKCG, 216 babies died between April and July this year. A total of 726 deaths were reported between April 2014 and March this year, a hospital official said.
-PTI