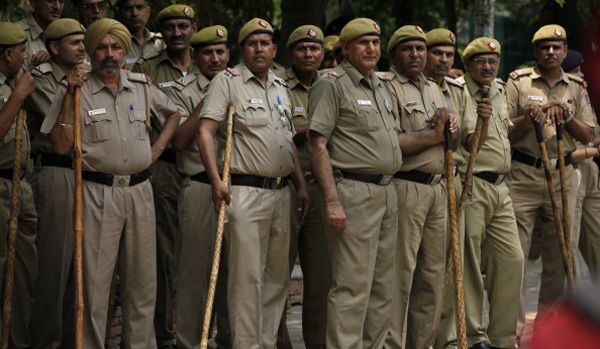 The Delhi police has recruited more than 400 men and women from the North-East to help build confidence amongst the capital's north-eastern population, reports the Hindustan Times.
As of now the Delhi police has only 39 personnel from the North-East, while about 50-60 per cent of the 79,000-strong force come from Uttar Pradesh and Haryana.
The capital has frequently seen racial crimes targeting the city's north-eastern population.
On Tuesday, Prime Minister Narendra Modi had told a rally in Assam where elections will soon be held, that he had instructed the Delhi police to recruit citizens from the North-East into the force.
Advertisements were released in newspapers and cable channels in the North-East last October, and 87 personnel, including 22 women, were selected from Assam out of a pool of 11,000 applications for 100 positions. There were 1,474 applications for 50 seats in Arunachal Pradesh, and Sikkim has provided 34 men and 16 women for the Delhi police force.
The recruits will be trained at the Delhi Police training college, and then posted at police stations in areas that have a large population of people from the North-East.
Recruitment from the North Eastern states last happened 15 years ago.