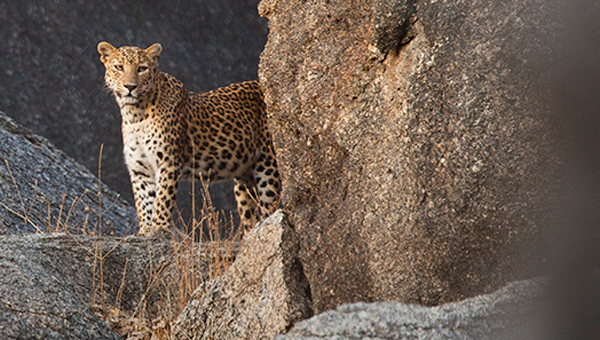 A government order has closed 140 schools in Bengaluru's IT hub Whitefield since Wednesday after a leopard entered Vibgyor school in the neighbourhood on Sunday and residents reported sighting more leopards, reports The Telegraph.
Wildlife officials however say that the government order was a knee-jerk response that is only contributing to the panic.
"There was absolutely no reason to close down the schools. That has only created more panic," said Ravi Ralph, principal conservator of forests (wildlife). He said that the leopard that entered Vibgyor High School on Sunday was driven back into the building by locals who tried to scare it away.
Whitefield, a Bengaluru suburb, was developed only recently. It has always been in leopard country and even now, the jungle is just 5 km away.
"The animal was going out when our people went in. But the locals started making all kinds of noises, scaring the animal back into the school," Ralph said. The leopard later attacked two people who are now in hospital.
"We thought it was best to close down the schools as they fall in the area where leopards have been sighted," said SM Ramesh, the block education officer who issued the order. The educational department will discuss the situation today.
Meanwhile principals of the closed schools are unable to decide what to do next. "We will have to wait for the department's orders," said Vibgyor principal Roshan D'Souza. "We are ready to extend the holidays if they want us to. We don't want to take any risks."