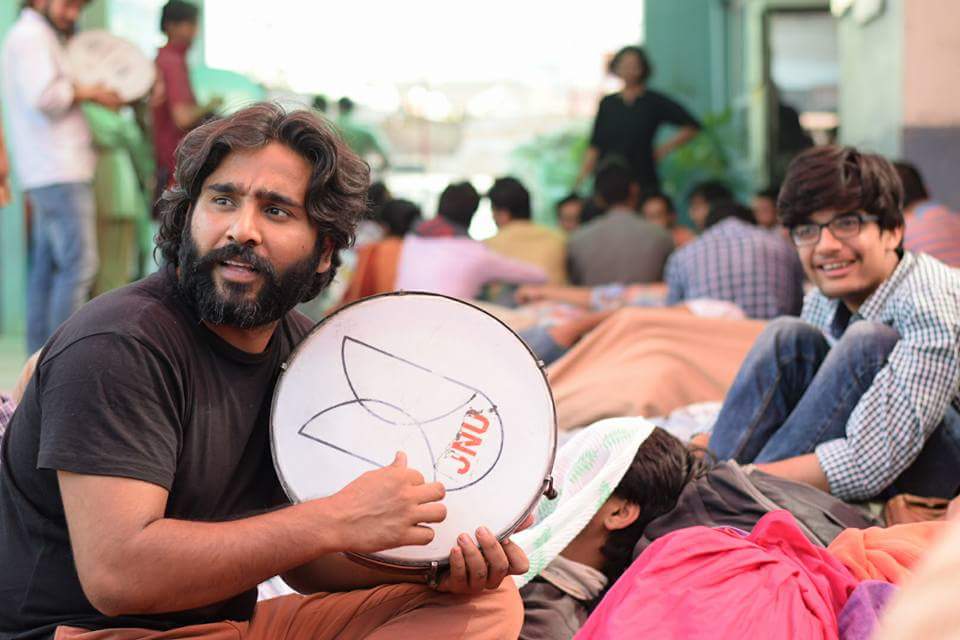 Occupy UGC protesters were reportedly picked up by Rapid Action Force on 23 October during the wee hours of the morning. The crackdown happened in the UGC premises where around 100 students from various universities have been camping since 21 October, protesting against the discontinuation of the non NET scholarship for research scholars.
According to an Indian Express report, the protesters were taken to Bhalswa Dairy police station, around 20 km from the protest site.
The students are reportedly saying that they were forcibly picked by the RAG commandos around 6 am while they were sleeping and taken to the police station in a bus.
According to AISA national President Sucheta De, the students of Akhil Bharatiya Vidyarthi Parishad (ABVP), who showed up for the protest at 12.45 in the morning, were surprisingly not touched by the RAF squad.
"They had mobilised more than 50 people who were abusing and fighting with the protesters at UGC in an attempt to sabotage the protest. The police was meekly helping them and even told them to move away before they cracked down on us,"said De.
However, ABVP defended the accusation saying that the provocation happened from the other side. "There was some issue but it died soon. Some of our people were also picked up although most of us managed to escape," said ABVP state secretary Saket Bahuguna.
According to latest reports, around 100 protesters are still detained at the police station while others are protesting against the crackdown.
A protest was reportedly held at the UGC in the morning, while another one is planned at the Jantar Mantar in the evening today.