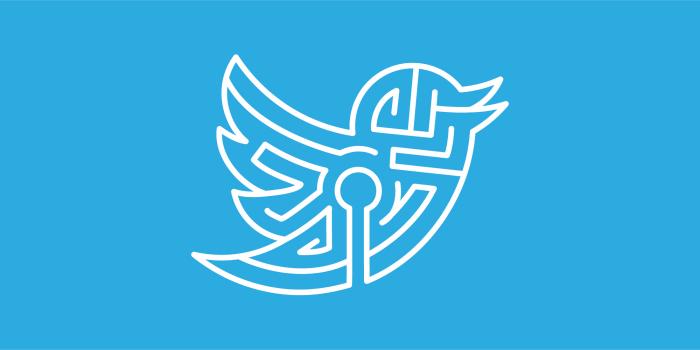 CEO and co-founder of the microblogging platform Twitter, Jack Dorsey, may be pulling out all the stops to ramp up the growth of the popular social media platform.
But the users of his product are far from happy. News of Twitter planning to raise 140-character limit of tweets to 10,000 was met with mockery and displeasure.
#Twitter10k is among the top trends on Twitter, with many users using the trend to put in their two cents worth on the issue.
Ironically, netizens are bashing Twitter on Twitter."I'm not against #Twitter10K, but I wish they'd add an edit button for correcting typos within a limited time frame (eg 1 hour) first", tweeted a user.
As is with most Twitter stories, the trolls were not too far behind. Take a look:
Sorry @twitter but I haven't seen one positive reaction to #Twitter10k. Brevity is the beauty of twitter! Why not just add an edit feature?

- Aleksandrs (@AleksBhowmick) January 6, 2016
Can you guys come up with an edit button for typos and editing tweets after posting instead of➡➡➡➡➡ #Twitter10k

- ⓞⓦⓘⓝⓞ◆ ⓖ (@Georgepjo1) January 6, 2016
If Tweet limit is increased to 10 characters then people will start sharing their sad stories in long paragraphs just like FB. 😑#Twitter10k

- Pratik (@RatedRSpearstar) January 6, 2016
@TheDrum All of the creativity behind a tweet is in how to make a message powerful & entertaining yet so succinct #Twitter10k

- Ben Cook (@BenCook26) January 6, 2016
Oh no. #Twitter10k takes away the very essence of what Twitter is about.

- Georgy Jamieson (@georgyjamieson) January 6, 2016
The 140 limit is just fine. It requires invention and neatness. I fear my tendency to annoyingly ramble will be indulged by #Twitter10k

- Jasmine Rose (@imjeanvaljean) January 6, 2016
Should you get more than 140 characters on Twitter?! 10,000 would make it more like a blog than a quick thought if you ask me. #Twitter10k

- Katie Beasley (@KatieBFOX5) January 6, 2016
I've gone back to books after dropping facebook. #twitter10k sounds a nightmare. 200, maybe. No more. https://t.co/5GjxP60yzw

- Theodora Wayte (@Theodora8) January 6, 2016
I really want to rant about why Twitter shouldn't have a 10,000 character limit. Annoyingly, I don't have enough characters. #Twitter10k

- Daniel Parsons (@dkparsonswriter) January 6, 2016
All we are going to have is open letter and not tweets again #Twitter10k

- Akinleye Olumide (@iam_horlumighty) January 6, 2016
@TheDrum 100% nay. Twitter's brand is based on the 140 character feature. Twitter is committing suicide if they go ahead with #Twitter10k

- سلام de nada (@Salam_deNada) January 6, 2016
#Twitter10k in a nutshell 😂😂😂 pic.twitter.com/aOTuMYDWNf

- Oscar Feliz Cartoons (@OscarFelizArt) January 6, 2016
With a #Twitter10k limit, I could really irritate Liberals and Atheists.

- The Mr Tuttle (@TuttlePatriarch) January 6, 2016
What do you think?
So, this #Twitter10k. Are we for or against it? It's going to be a game changer for click through links.

- The Artlab (@TheArtlabMCR) January 6, 2016