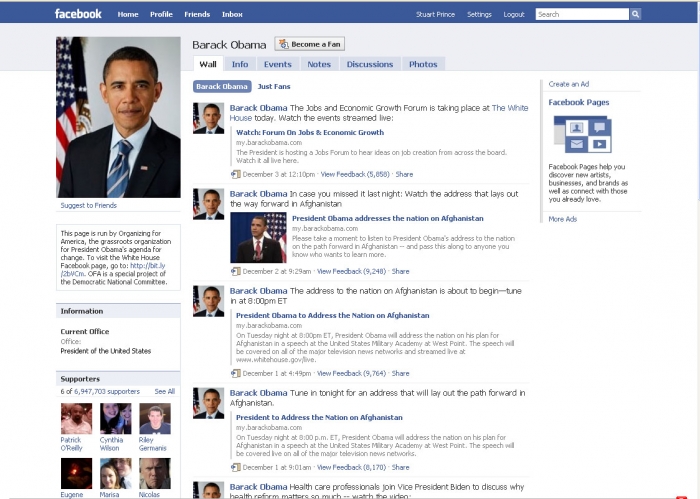 US President Barack Obama has joined Facebook and said that he wanted to have "real conversations" on this platform.
"Hello, Facebook! I finally got my very own page. I hope you'll think of this as a place where we can have real conversations about the most important issues facing our country," Obama posted on the social networking website.
The President's first post was on climate change, wherein Obama took Facebook users on a walk through his back yard at the White House and calling on Americans in a video "to preserve this beautiful planet of ours, CNN reported.
Obama's Facebook account continues to be run by Organizing for Action.
-ANI