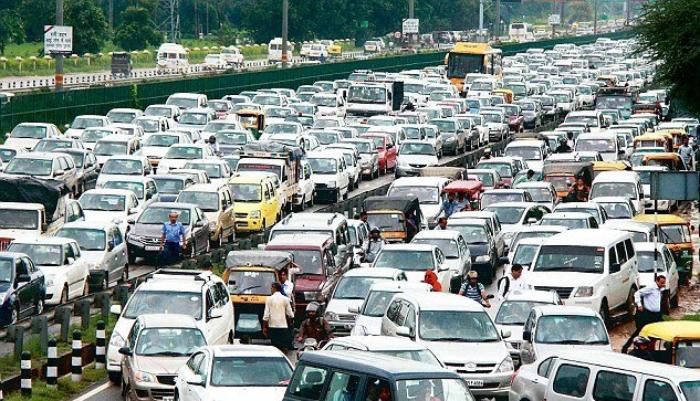 Delhi Chief Minister Arvind Kejriwal has come up with an odd-even number plate formula devised to combat the rising level of pollution in the city. Not only his idea is facing political opposition, but the rage of the common man as well.
Recently, #DelhiOddEvenLogic was among the top trends on Twitter, where people counterblased him for coming up with such a logic. China's capital Beijing has had a car restricting policy since 2008 wherein people either use public transport or rely on car pools.
#IsupportDelhiOddEven is the number One trend on Twitter now, where people are using the hashtag to support the logic citing environmental reasons or are opposing it, saying that it lacks planning.
Here's how Twitter reacted:
Yani they also said #ISupportDelhiOddEven https://t.co/XGxCQ2c8rS

- Dr Kumar Vishvas (@DrKumarVishwas) December 7, 2015
AK efforts showcased on NY Times! AK is doing right things in Delhi to reduce pollution dts y #ISupportDelhiOddEven https://t.co/6BWjFxjur4

- MEEzan CHAND (@meezanmdchand) December 7, 2015
#ISupportDelhiOddEven will only benefit us & our familyOr think about the 2 or 3 years who is living next door & is breathing this poison!

- Avi... (@VAvinash) December 7, 2015
Any action aimed at reducing air pollution should be welcomed!It is too late to debate and unnecessary argument.#ISupportDelhiOddEven

- jaki tulang (@TulangJaki) December 7, 2015
The Pollution levels are unmanageable now... Only way to improve this situation is by making some sacrifices #ISupportDelhiOddEven

- Avi... (@VAvinash) December 7, 2015
Think ......#ISupportDelhiOddEven pic.twitter.com/pFttd2wodB

- Imran Hussain (@minimranhussain) December 7, 2015
Those who oppose odd-even must understand it may be ur own loved ones among next 80 ppl.#ISupportDelhiOddEven pic.twitter.com/X7x8aW5vUD

- Mr. Singh (@VikkyBhamra) December 7, 2015
Yes I agree with CJI and #ISupportDelhiOddEven. Let's give it a try! https://t.co/VObcfVQJEt

- Rifat Jawaid (@RifatJawaid) December 7, 2015