Somi Das
| Updated on: 14 February 2017, 5:44 IST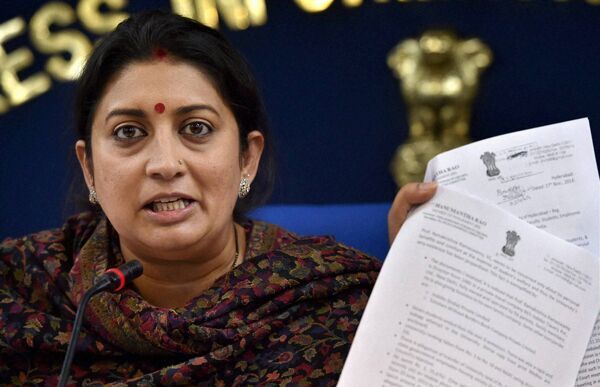 HRD Minister Smriti Irani might be on the warpath about curbing anti-national sentiments among students on college campuses with the idea of installing a 207-feet high national flag atop Central Universities.
Her decision has resulted in an online onslaught on the party's ideological parent RSS, which has had an uncomfortable relationship with the tri-colour ever since it came into existence.
A Twitter account with the handle @RSS_Org while countering a tweet by historian Ram Chandra Guha, in which he intended to highlight "how and why, for a full 52 years after India became a Republic, the RSS refused to fly the National Flag" said this: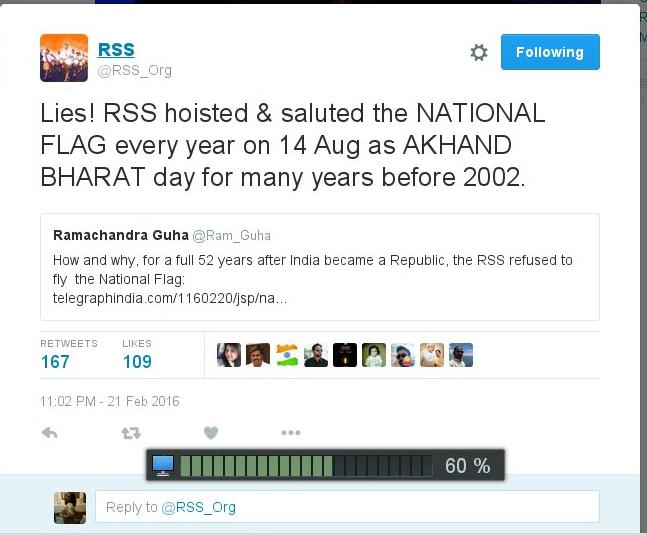 First, 14 August in Pakistan's independence day. And second, do we have an Akhand Bharat day?
Irani herself follows the Twitter handle. So do BJP leaders like Meenakshi Lekhi, Giriraj Singh and others. Most importantly, the page is followed by our Prime Minister, Narendra Modi.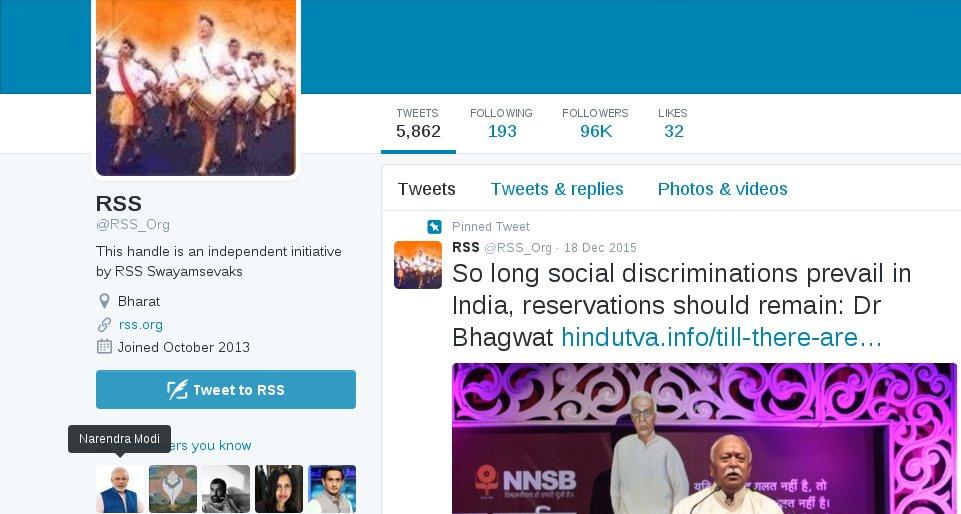 So, it can not be dismissed as just another "fake account".
We have more ground for taking this tweet seriously and questioning the Sangh's online followers' knowledge of Indian history than Home Minister Rajnath Singh had in declaring JuD chief Hafiz Saeed as the mastermind behind the JNU unrest.
If mandatory hoisting of the national flag is Smriti Irani's answer to fighting "anti-national" sentiments among university students, then this tweet provides ample reason for arranging compulsory classes in Indian history for the Sangh's online army. Not only will such classes help keep these hyper active handles busy, it will also help them have a more informed debate when they choose to take on historians like Guha.
The RSS-tiranga relationship
The founding father of the Sangh, KB Hedgewar consider the bhagwa dhwaj as the national flag. In 2015, RSS's All India Pracharak Pramukh Manmohan Vaidya referred to the fact that the flag committee set up in 1931 wanted saffron flag with a blue charka as the national flag.
Post independence, on Republic Day and Independence Day, RSS shakhas hoisted the bhagwa dhwaj. It changed its practice and started hoisting the national flag in 2002, under the prime ministership of Atal Bihari Vajpayee.
Clarification: An earlier version of the article wrongly said that Manmohan Vaidya was quoted as saying the green colour should be dropped from the national flag. We regret the error.