The future is curved: Samsung's folding phone may finally be around the corner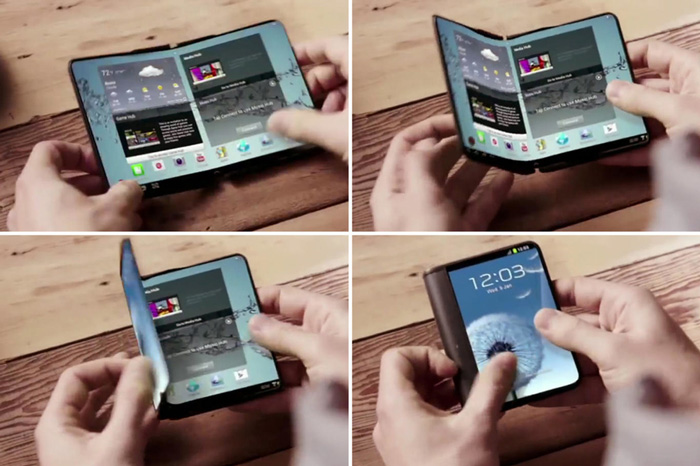 That Samsung is in the news for foldable displays isn't surprising. That they've finally applied for a patent at the US Patent Office for a foldable electronic device is.
The patent was originally filed in their home country, South Korea, in 2014. In the US it was filed in May 2015 and published earlier this month.
What it seems to suggest: a smartphone that can convert into a tablet or vice-versa.
It seems likely that one of the examples depicted in the patents is Samsung's upcoming foldable smartphone, titled Project Valley.
Also known as Project V (V for the shape of the device at mid-fold), the version most frequently represented in the application is a horizontal clamshell that has a single fold and opens exactly like a book or magazine.
Read- Look Ma, no hands: mind control is the future of cars
Essentially, it is 3 displays crammed into one. Two displays to accommodate the tablet when open; one for the smartphone when closed.
There have been many concept videos and designs for this type of device over the years but Samsung's most recent, back in 2014, might provide the biggest insight into what we can really expect.
In that rendition, the screen opens into two halves and when closed, the two halves of the screen are touching.
The new version doesn't make the orientation clear: it may just be that when closed, both screens are facing opposite ends.
Is this the oldest 'new' tech in the world?
If you get the feeling you've been hearing about curved phones, curved TVs and generally curved tech for a while now - you're right.
Samsung first displayed its foldable OLED displays for TVs at an event called FPD back in 2010 and claimed it could deliver Full HD and a 3D viewing experience.
That's right, five years ago.
Also read: We can now edit genes in human embryos. Are we ready for custom babies?
Multiple things then went on to happen. For one, Samsung clearly wasn't at development stage with the tech yet - it was merely prototype.
And parallely, the Smart TV began to take a backseat even as the smartphone became the world's all-consuming obsession.
So Samsung seems to have switched gears
The company continued to make its smart TVs and other consumer appliances but it was the smartphone that went on to dominate their business over the past few years.
At 2013's annual Consumer Electronics Show in Las Vegas - the world's biggest new tech event bar none - Samsung demoed a prototype device: a Windows phone with a flexible OLED display.
Over the past two years, they've kept at it with different designs but this patent may be the nearest they are to a breakthrough. It was believed they would release these bendy devices by end 2015, but that seems to be a milestone 2016 will be celebrating instead.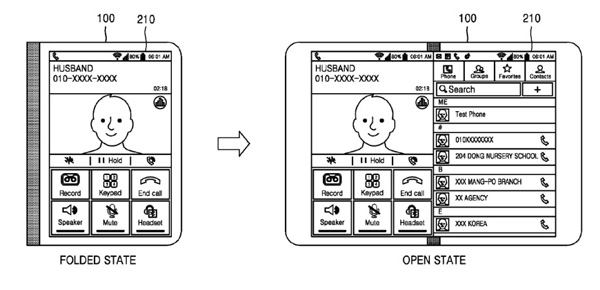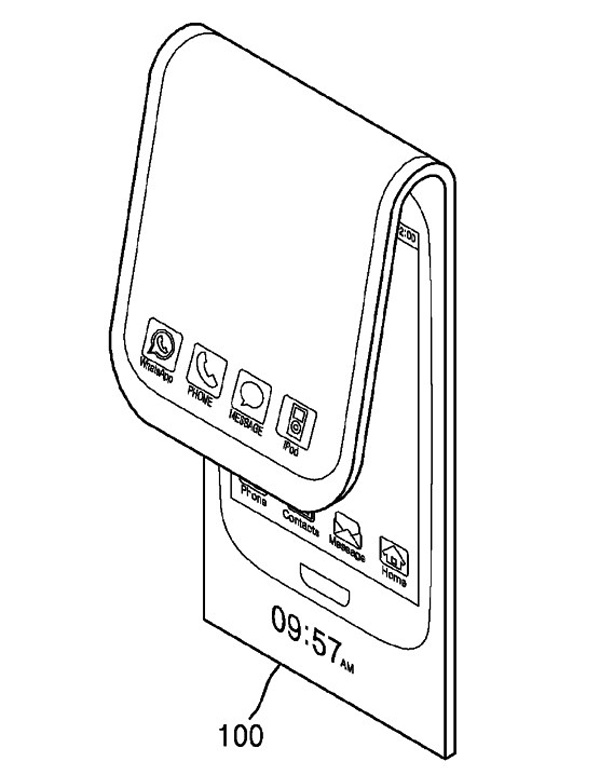 A New Year's gift to the world of tech?
Samsung themselves are saying nothing but according to a report in SamMobile - collector of all info Samsung - it's possible the new phone may be launched as early as January.
How credible is this info? Hard to say. SamMobile does have a pretty good record of providing accurate information regarding Samsung launches, though.
Their report further claims that Samsung is already testing the smartphone and will launch it in two models. As far as specs go, it is rumored to have 3GB of RAM, a non-removable battery and a microSD slot. Or, as they're claiming, a fast-paced phone with close to no lag.
The report confidently states that this isn't the Galaxy S7, Samsung's next flagship expected to release at or around the Mobile World Congress in February s2016.
Possible surprises in store
One design in the patents shows the device roll into some sort of tube, reminiscent of LG's Rolly Keyboard.
Another thing that came out of the blue is the inclusion of an iPod icon in one of the diagrams.
This after Samsung and Apple being at loggerheads - and in court - in recent years. Apple had famously sued its component production partner in several jurisdictions over alleged patent infringement.
Read more: Microsoft's new software can tell how you're feeling from a photo
The SamMobile report says the United States may be left out at launch. South Korea (well, of course!), United Kingdom, Germany, Italy, France, Poland and a few others may be first in line to get the new device.
Samsung already has the Galaxy S6 Edge with a dual-edge - while LG has curved displays as well - but nothing comes close to what this patent suggests. With both trying to outdo each other in display technology, 2016 looks very bright. If either company does manage to pull off foldable displays, they're not only going to rake in big bucks from the consumer but also from hawking their tech to other companies.
The concept dream
We may be close to curved displays but we're still some distance from what this pathbreaking concept video implied.
This one predicted a normal day in 2014 back in 2010, but really, that's about five to ten more years away.
This one, produced by Corning Glass, shows a day in the life of people in 2020 and seems a little more plausible.
The future may be curved, but it's looking very sharp.
More in Catch:
The year in Twitter trends: Modi, One Direction, same-sex marriage and The Dress won the internet
Big promise, little hope: how Kashmir reads the renewed Indo-Pak bonhomie
Tough Love: Angela Merkel is TIME's 'Person of the Year 2015'
The albatross around the Gandhis' neck: what's the National Herald case?