PSLV-C34 launch: Six things to know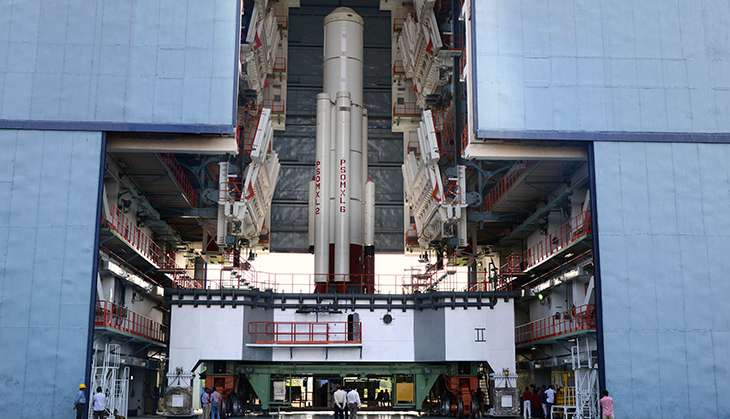 India\'s two decades old workhorse satellite launcher PSLV, is set to make a record on 22 June, launching 20 satellites at one go. This is third to the 33 satellites launched by a Russian mission back in 2014 and the 29 that NASA put into orbit in 2013.
Indian Space Research Organisation (ISRO) has announced a 48-hour countdown to the launch, scheduled to take place at 9:26 am on 22 June from the Satish Dhawan Space Centre, Sriharikota, Andhra Pradesh.
The biggest payload on PSLV-C34 will be the Cartosat-2 - an Indian satellite meant for mapping - plus two developed by Indian universities, 13 from the United States, and four from other countries including Canada, Germany and Indonesia. The total payload is 1,288 kg.
Here are six things to know prior to the launch:
With 20 satellites on board, this is the most number of satellites a single Indian rocket has put in space. In a 2008 launch, ISRO had put 10 satellites into orbit. The latest mission was originally intended to have 22 satellites. This will be third largest number of satellites put directly in orbit by a single launch. The record holder is Russia. In 2014 its DNEPR rocket had 37 satellites, of which 33 were put directly in orbit. NASA's Minotaur-1 had put 29 satellites in orbit in 2013.
The Cartosat-2, at 727.5 kg, is the heaviest satellite to be put into orbit by the PSLV-C34. The satellite sports panchromatic and multispectral cameras that will enhance India's remote sensing capabilities. The ISRO website says that images from the satellite will be useful in monitoring coastal land use, road networks, water distribution and detect changes in land use.
ISRO
03
Indian university satellites
The payload includes small satellites prepared by two Indian universities. One is SathyabamaSat or SB Sat, developed by Sathyabama University, Chennai. The 1.5-kg satellite has an infrared spectrometer to measure density of greenhouse gases. The second satellite is Swayam, developed by students of the College of Engineering, Pune (COEP). The 1-kg satellite can transmit messages for HAM radio, but it additionally boasts a 'passive stabilisation' system, which minimises power consumption and is first of its kind system in India, according to the satellite's website.
The PSLV will carry 13 imaging and remote sensing satellites from the USA. This includes 12 Dove Satellites and one SkySat, which is designed by Google company Terra Bella. There are also two Canadian satellites and one each from Indonesia and Germany. The German satellite BIROS, at 130 kg, is the second heaviest payload in the launch, will record high temperature events.
05
The Polar Satellite Launch Vehicle
The Polar Satellite Launch Vehicle has become the instrument of choice for launching commercial satellites. India has already put 57 foreign satellites in space. While it began with a German and Korean satellite aboard PSLV's fourth launch in 1999, the pace has picked up recently. Of the 57 foreign satellites, 34 have launched since 2010. In 2015, 17 were put in space in four launches. 22 June's launch will match this number.
SRO plans to put 25 foreign satellites in space during 2016-17 using the PSLV. Agreements to this effect have been signed by Antrix, the organisation's commercial arm. In 2015-16, Antrix earned Rs 775 crore from satellite launches, up 16% from a year before. The PSLV is known to be among the cheapest launch vehicles in the world. In April, American private space launch companies had opposed the trend of American satellites choosing ISRO for launches.