Leaked images: One Plus 6 spied with iPhone X like design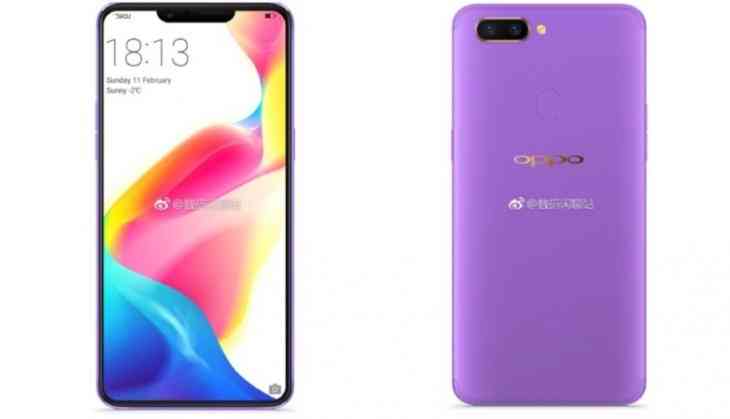 Probably many of you don't know this, BBK Electronics is the parent company of OnePlus which is a major Chinese manufacturer and also makes Oppo, Vivo smartphones. These phones are very exclusive to China and India. However, only OnePlus has managed to manage their presence in the market globally. The one thing which is common in all these companies is that they share similar design language.
The Apple iPhone X came in September 2017 with a total different prediction. For weeks leading up to the launch, there were updates about the iPhone X which will have a completely different design compared to other iPhones.The launch confirmed that as the Apple iPhone X was unveiled with nearly bezel-less design and notch on the display. The notch received mixed reviews at the beginning, it has since then, become very popular.
Also Read: This iPhone app can help heart patients monitor their health
Oppo launched their flagship R11 smartphone. The design of this smartphone was later found to inspire the OnePlus 5. Following that, the Oppo R11s was also found to inspire OnePlus' current flagship – the OnePlus 5T. And now, leaks about Oppo's flagship R15 have surfaced on the web. So, are we looking at the yet-to-be-announced OnePlus 6?
Now, the leak shows that the device looks a lot like iPhone X. The phone boasts bezel-less display along with the 'notch', which seems to hold a selfie camera sensor and an earpiece grill. The bezels are pretty narrower, similar to the iPhone X. There is also a leaked hands-on image of the device. But as of now, we can't confirm the authenticity of the image as these all can be rumors.
Also Read: WhatsApp to collaborate with Facebook to target larger user base
However, it also suggests that the company is not planning to change the whole design language, specially with the horizontally stacked dual-camera setup. The iPhone X has ditched the fingerprint reader, but this phone shows a fingerprint scanner at the back.
Therefore, will the OnePlus 6 sport similar aesthetics? The past has shown that the R-series of Oppo smartphones have inspired the OnePlus flagships massively. The only possible difference that we speculate OnePlus will put in their flagship is the addition of a Snapdragon 845 chipset with 8GB or 10GB of RAM and 256GB of onboard storage. What do you think about it? Will the R15 spawn the highly-anticipated OnePlus 6?
Also Read: Apple releases iOS 11.2.6 update to fix bug that crashes iPhone