Good news: Europe okays world's first gene threapy for kids
Catch Team
| Updated on: 27 February 2020, 14:20 IST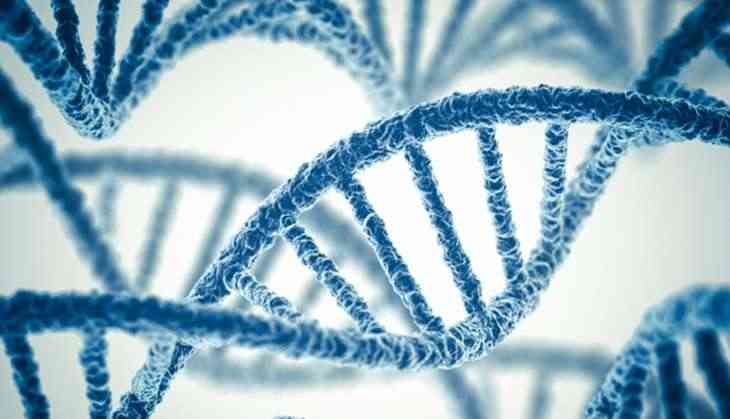 In a future where high science enmeshes itself intimately with our physical selves, we will be able to wield control over everything; including our genetic make up. "Said every 'out there' scientist ever", you say? Well that's not entirely true. Because playing God with genes isn't stuff for the future anymore. It's happening even as you're reading this.
After passing the litmus test of clinical trials, the world's first ever gene therapy treatment for children, Strimvelis, has been given the go-ahead by the European Commission.
The treatment aims to counter and neutralise severe combined immunodeficiency (ADA-SCID) in children. Though rare, it's a disorder that proves fatal in a very short time span once it starts to affect the body.
The disease decimates the immune system of newborns, leaving their bodies completely vulnerable to viruses and bacteria. It's basically similar to X-linked SCID, more famously known as 'the bubble boy' disease
SCID came into public consciousness around the 1970s and '80s. Most notably it was the case of David Vetter which captured the attention of the science community. Vetter was a boy suffering X-linked SCID who lived until the age of 12 inside a plastic germ-free bubble.
There's very little one can do in such rare cases. But this gene therapy can change all that. It'll also be the first time a commercial treatment has involved genetic repair techniques to deal with a disorder. It's already passed clinical trials and has now been approved for marketing within Europe.
Strimvelis is owned by GlaxoSmithKline (GSK). The pharmaceuticals giant licensed the treatment in 2010 from the San Raffaele Telethon Institute for Gene Therapy, in Milan, Italy where it was initially developed.
The treatment uses a "repair and replace" strategy which involves removing stem cells from a patient's bone marrow first, and then exposing it fully to viruses which ensures that a correct copy of the ADA gene is transferred. Tech Review quotes pediatrician and scientist at Stanford University Maria-Grazia Roncarolo, who also helmed the Milan tests originally, as saying: "What we are talking about is ex vivo gene therapy-you pull out the cells, correct them in test tube, and put the cells back. If you want to fix a disease for life, you need to put the gene in the stem cells."
Martin Andrews, head of the Rare Disease Unit at GSK said in an official release that, "This is the start of a new chapter in the treatment of rare genetic diseases and we hope that this therapeutic approach could also be used to help patients with other rare diseases in the future."
Over the last 15 years, 18 children were treated with Strimvelis as part of the clinical trials stage, and the researchers found a cent percent survival rate based on follow-up durations that ranged between 2.3 and 13.4 years - strongly suggesting that Strimvelis has the potential to replace faulty genes with working copies without any detrimental side effects. The results of the recent clinical trials have now been published in Blood, a weekly medical journal published by the American Society of Hematology.
"The idea that you don't have to worry about it and can be normal is extremely exciting for people," said Marcia Boyle to MIT Tech Review. Boyle is the founder and president of the Immune Deficiency Foundation - he was also father to a boy affected by an immune disorder.
Following formal authorisation, GSK will start selling the drug across 27 European countries and it also has plans to get US marketing approval next year.
Their expansion plans are in sync with the market too. The Alliance for Regenerative Medicine said public and private companies managed to pool together $10 billion globally as investment in gene therapy.
There are whispers already of how the therapy cost is going to be quite unaffordable. How further research and development for the final stages of prep is going to be quick and pricey.Sven Kili, who heads gene-therapy development at GSK, was cautious though: "If we can first make products that change lives, then we can develop them into things that affect more people. We believe gene therapy is an area of important future growth; we don't want to rush or cut corners."
Also reads:
A robot just performed autonomous surgery. The future is now present
Artificial sperm can be made from men's own skin, says new Spanish research