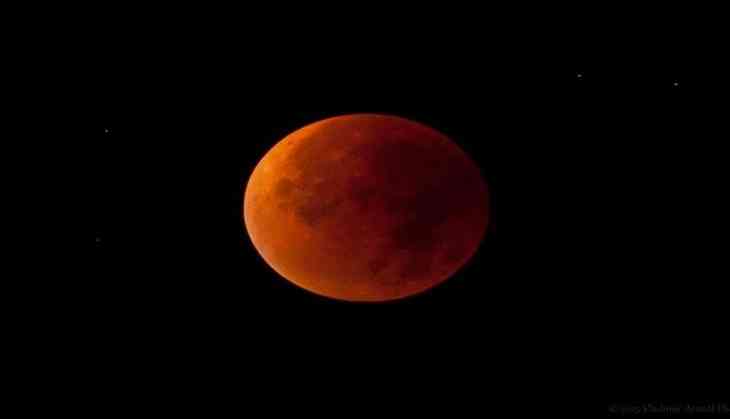 A blue moon is also known as the supermoon that is also considered as the lunar eclipse is to happen first time in 150 years today in several parts of western North America, Asia, the Middle East, Russia and Australia.
The rarest of rare space phenomenon is creating a buzz in India and across the world, because of its combine three unusual lunar eclipse- an extra big super moon, a blue moon, and a total lunar eclipse. As it is the eclipse of magnitude 1.32 and the moon will be completely covered by the Earth's Umbral shadow at the maximum eclipse.
In India, people can witness the phenomenon of the rarest lunar eclipse between 4:21 pm and 5:18 pm IST by the north-east people. while the rest India will witness the celestial event between 5:18 PM IST and 6:21 pm IST.
The parts of Rajasthan and west coast will see the Super Blueblood moon from 6:21 PM IST and 7: 37 pm IST. According to report, The eclipse is expected to last for one hour and 16 minutes in the country.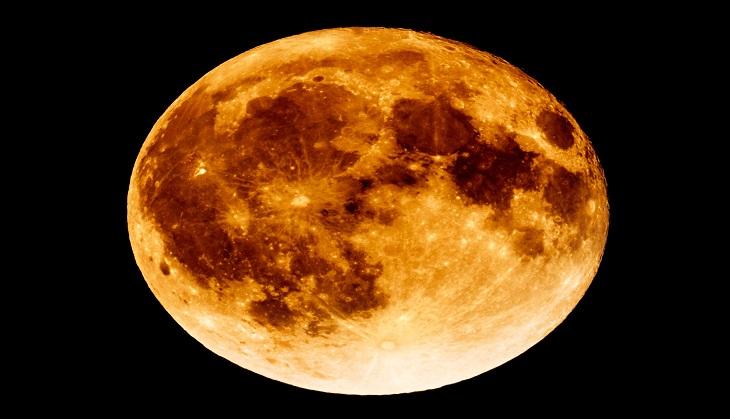 Lunar Eclipse
Here are do's and don't everyone should follow during Lunar eclipse 2018:
Here is Dos:
1- As per the Hindu script Doorva or tulsi leaves should be placed in all eatables in the kitchen to maintain their purity. The Tulsi leaves and doorva grass has the blessings of the three Hindu gods Brahma, Vishnu, Mahesh.
2- During lunar eclipse one should recite HARE RAM HARE RAM, RAM RAM HARE HARE HARE KRISHNA HARE KRISHNA, KRISHNA KRISHNA HARE HARE.
3-It is important for pregnant ladies to read "Bhagwat Geeta" during a lunar eclipse and also recite OM DEVKI SUDHA GOVINDA VASUDEV JAGATPATE DEHIME TANEY KRISHNAN TWAMAHAM SHRNAM GATAH as many times as she can.
4-One should eat freshly cooked food after Grahan.
5-Bath should be taken with clothes worn on the body.
6-The female running in the menstrual period must take bath after the Grahan.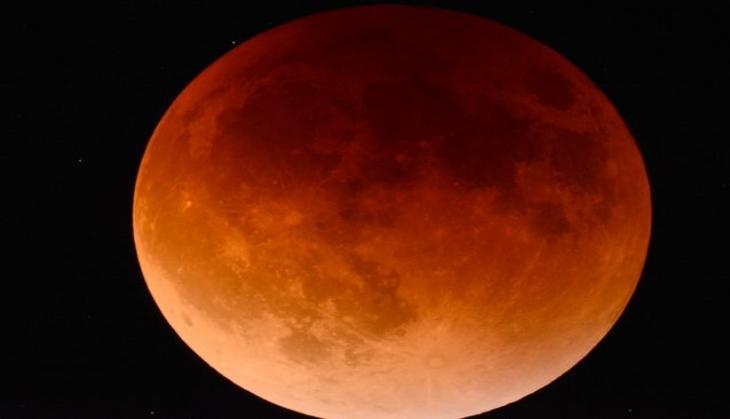 Lunar Eclipse
Things, not to do during Lunar Eclipse:
1- One should not urinate or latrine during the eclipse period.
2- One should not sleep during the eclipse.
3-According to Hindu Script, everyone should avoid eating anything during the eclipse.
4. Should not drive any vehicle during the eclipse.
5. A pregnant lady should strictly not cut vegetables or use a knife during an eclipse.