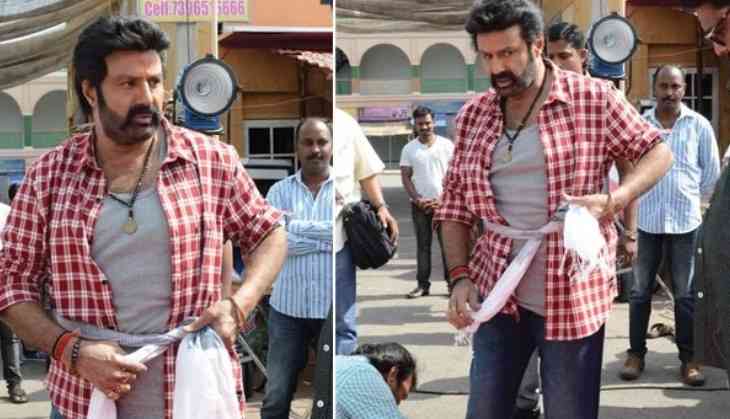 Pic : Nandamuri Balakrishna
A video featuring Telugu actor and Telugu Desam Party (TDP) MLA Nandamuri Balakrishna slapping his assistant and forcing him to pick his shoes on the sets of his upcoming film has gone viral.
A video was leaked on Friday evening in which the Telugu superstar is seen slapping his assistant and ordering him to remove and pick his shoes.
Few media reported that Balakrishna made the assistant to tie his shoe laces, but the video clearly shows the assistant with shoes in hand stepping away from the actor. The actor was reportedly stepping in to join a pooja ceremony which he had to be barefoot to do so.
This is not the first time Balakrishna has found himself in such a situation. In 2016, he was in news for slapping someone who tried to take a selfie with him.
Check out the shocking video: