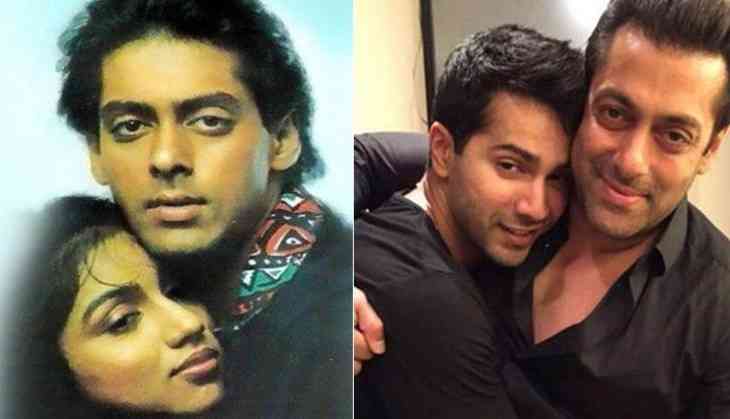 Pic: Salman Khan and Revathi, Varun Dhawan and Salman Khan
Veteran Bollywood director David Dhawan's Judwaa 2 is slated to release soon. The film, an official remake of the 1997 Salman Khan blockbuster Judwaa, will see Varun Dhawan reprising the role of the Bollywood superstar. Jacqueline Fernandez and Taapsee Pannu will be seen reprising the roles of Karishma Kapoor and Rambha in Judwaa 2.
Recently, Salman Khan had stated that Varun Dhawan can replace him in the remake of his 1991 film Love he did with Malayalam actress Revathi. He also added that films like Suryavanshi can be remade in today's time as well.
" Varun can reprise my role in a film called Love that I did with Malayalam actress Revathi. In today's time and budget, a film like Sooryavanshi, too, will do really well. If you can tweak it a bit, it should fly. It was way ahead of its time back then", Salman Khan said.