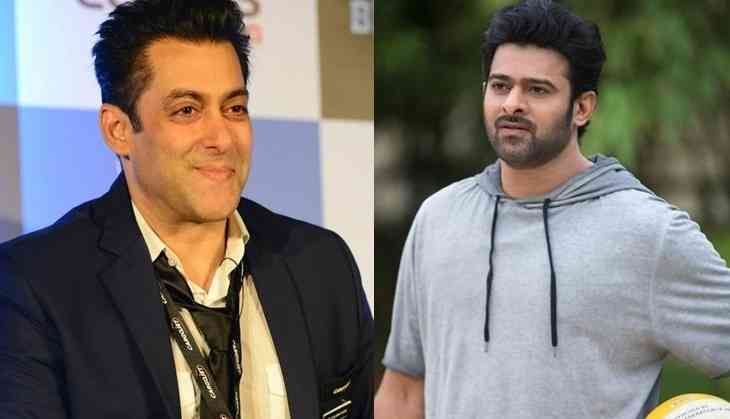 Pic: Salman Khan and Prabhas
Prabhas is considered as the one of the actors who gained immense popularity in recent times across the India. The Telugu actor, who portrayed the dual roles of father-son duo Amarendra Baahubali and Mahendra Baahubali in the Baahubali series, became a superstar among the critics and audience alike.
However, besides from his Baahubali act, Prabhas, the 37-year-old bachelor is always in news over the 'marriage' topic as well.
The Rebel actor gave a few interesting statements recently when quizzed about marriage.
"Actually I don't want to talk about stuff related to marriage quite publicly. When I get married, surely I will let everyone know about it.
During childhood, I used to think Godavari village girls will be better. Later I felt that a girl should be beautiful. And then I started thinking that a girl should be intelligent. My opinions change every year with time so I don't have any fantasy bride like requirements on my mind", Prabhas said.
Well, the above statement proves why Prabhas is the the most eligible bachelor in India after our own Salman Khan!