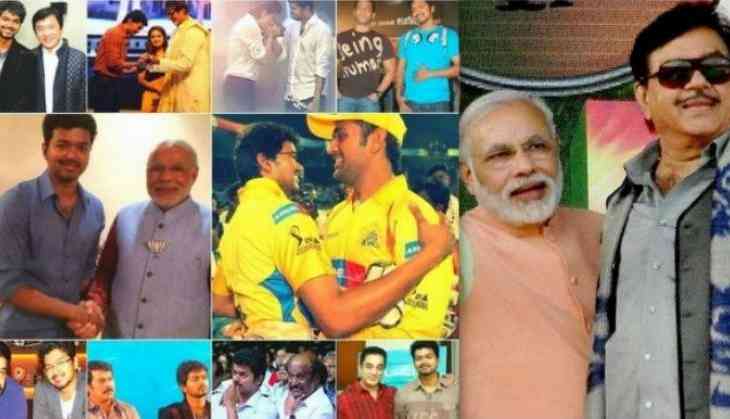 Pic: Vijay with celebrities, Shatrughan Sinha with PM Modi
Veteran film actor and senior BJP leader Shatrughan Sinha has come in support of Tamil actor Thalapathy Vijay's Diwali release Mersal, which ran into controversy over the dialogues referring to GST and central government's Digital India program.
"Why is it such a crime if Vijay, who is a very powerful Tamil actor, reminds us that the poor in our country desperately need healthcare? Why are we so defensive about a perfectly legitimate issue that has been raised in the Tamil film regarding healthcare and the GST? As entertainers and actors with powerful voices we have a certain duty towards the public to make them aware of socio-political issues," said the BJP leader.
Has anyone heard the Prime Minister (Narendra Modi) or any of the top leaders commenting on the issue? It is only some elements in our party who are eager to prove that they are more loyal than the others. They are the ones jumping in to attack this perfectly harmless and very significant point raised in the film. Instead of attacking Vijay and questioning his credentials we should all take his words seriously and work towards improving healthcare in our country.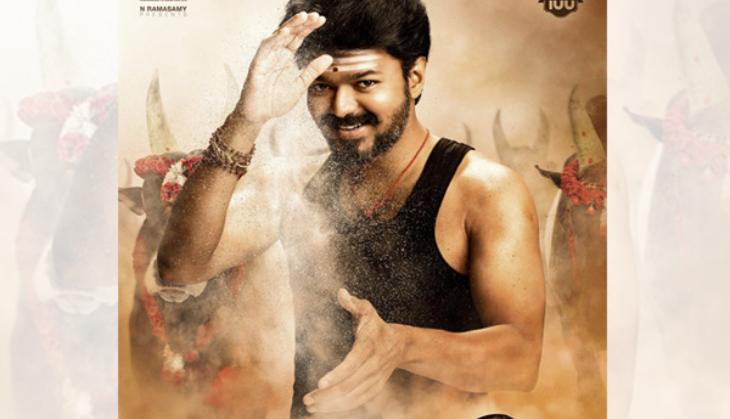 Vijay in Mersal
We should gracefully accept that demonetisation was a mistake. I was one of the first to point it out that it was not right. So many have lost their jobs, all their savings. Likewise perhaps even the GST is not what it was meant to be.If so, let's admit out mistake, let's roll back. Let's not be ashamed to say we are sorry. Instead of attacking actors and artistes for drawing attention to anomalies in the workings of our democracy, we should applaud them. Valid criticism must be equally welcome from Amar, Akbar and Anthony," he added.
Shatrughan Sinha also added that Mersal has attracted more audience due to BJP's noise over its dialogues. He went on to say that Mersal makers must be thankful to the BJP for gaining extra publicity.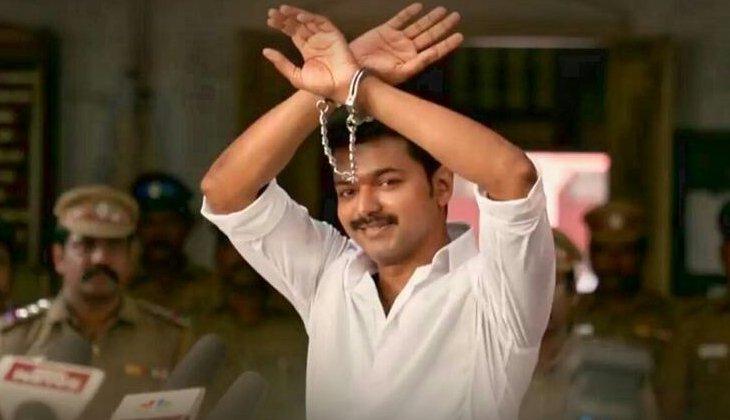 Vijay in Mersal
"Thanks to all the noise that was made over a few dialogues in the film by my overzealous party members, the film has attracted much more attention that it would have otherwise. The makers of 'Mersal' must be thankful to the BJP".