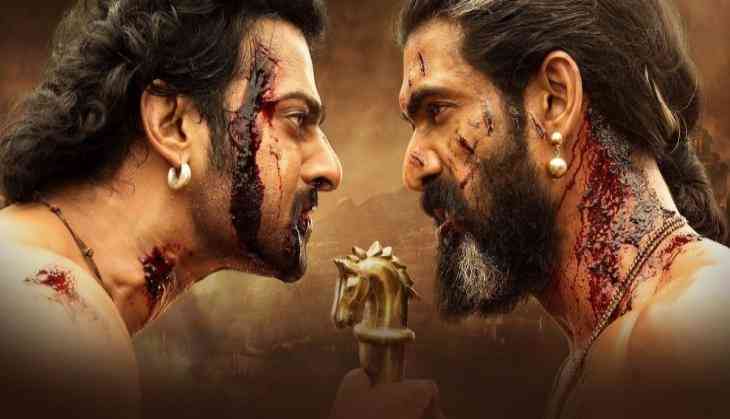 Terrified of Baahubali 2 spoilers? Follow these tips (ANI)
For the ardent fans of pulp fiction, who could not sleep a wink in the bitter-sweet anticipation of the grand finale of the mega entertainer 'Baahubali: The Beginning,' nothing can be more heart-wrenching and disheartening that the attack of spoilers as they ready themselves to finally get a glimpse of mystical world of S.S. Rajamouli.
Spoilers, for one, truly justify its name for not only does it spoil the fun of watching the film, but also ruins the poetic justice a waiting regime would create.
So, as 'Baahubali: The Conclusion' hits the screens, the can of worms in the form of spoilers is bound to crawl into your closet and massacre your valued sleep and peace of mind.
In case you don't want to fall into the trap, here are few tips that can be handy to keep yourself out of the loop:
#1 House arrest:
Do not venture out of your house, not even if the house catches fire, for your worst fears may come true. You may find another Baahubali fan, a non-committal one at that, who would tell you why Kattappa killed Baahubali.
#2 Abstinence:
Absolute abstinence from the social media. Do not. Abort mission. Just do not open your Facebook, or WhatsApp, or Snapchat stories. The social media predators, for all you know, can spew out the deadliest secrets of Mahishmati.
#3 'Parivartan':
Change is the only constant. Change the topic whenever anyone asks you about Kattappa, Bhallaaldeva, Rajmata. Be concerned about the more important issues in life - what you are going to eat at lunch, what you will wear at the house party. Ask and answer more pertinent questions that are.
#4 Just do it:
The easiest way, however, is to watch the movie, at the earliest. Just do it!
You're welcome!
-ANI