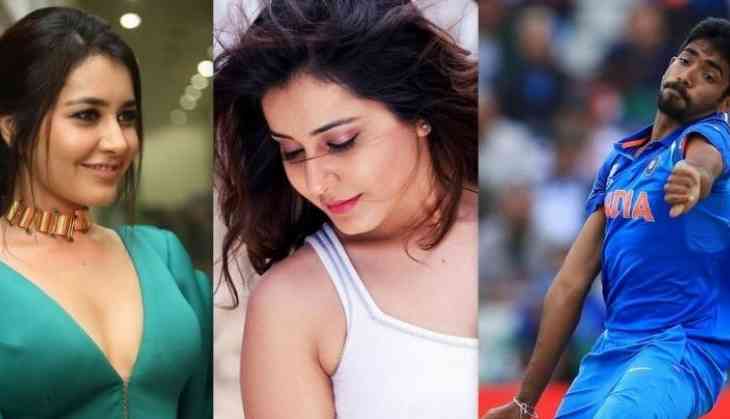 Pic: Raashi Khanna and Jasprit Bumrah
Film actresses falling for the cricketers are nothing new in India. The loves story-turned-wedding of Indian cricket captain Virat Kohli and Bollywood actress Anushka Sharma is well-known to every fans.
And now, yet another film actress has become a fan of another Indian cricketer.
According to the recent media reports, popular South film actress Raashi Khanna has become a fan of none other Indian pace bowler Jasprit Bumrah.
Reportedly, Raashi Khanna is a die-hard fan of Bumrah's bowling. She stated that she likes cricket a lot and doesn't miss any match of Indian cricket team. Raashi also confessed that she watches cricket matches only to see Jasprit Bumrah's bowling. Even on Twitter, Raashi is seen praising Bumrah for his bowling.
Is this the beginning of a new love story? We will have to wait and watch!