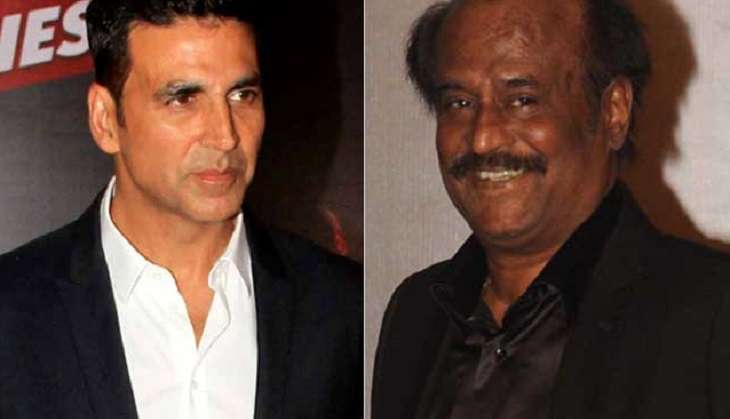 Akshay Kumar is currently riding high on the success of his fifth Rs 100 crore hit with the comic caper Housefull 3. The actor is currently in Chennai to shoot for Shankar's upcoming mega-budget film, Enthiran (Robot) 2.0.
The sci-fi flick, which marks the actor's Tamil film debut, will see him play the main antagonist to Rajnikanth's character.
Akshay has been spotted shooting some crucial scenes of Enthiran 2 in costume at places like Forum Mall, Vadapalani and Pantheon Road in Egmore, Chennai
The actor, who is a self-proclaimed Rajnikanth fan, has previously revealed that he was excited to "be punched by the Thalaiva". And it seems as though Akshay cannot stop gushing over the Tamil megastar.
The actor recently attended an event in Chennai organised by the Bigboss Dollar International group - a brand he represents.
During the press conference, Akshay Kumar asked the media to stop referring to him as a superstar. He said:
"Thank you Chennai for all the love. This is my first press conference in Chennai and I request you beautiful people to stop calling me as superstar Akshay Kumar. There is only one superstar in our film, Enthiran 2. And that is Rajinikanth Sir."