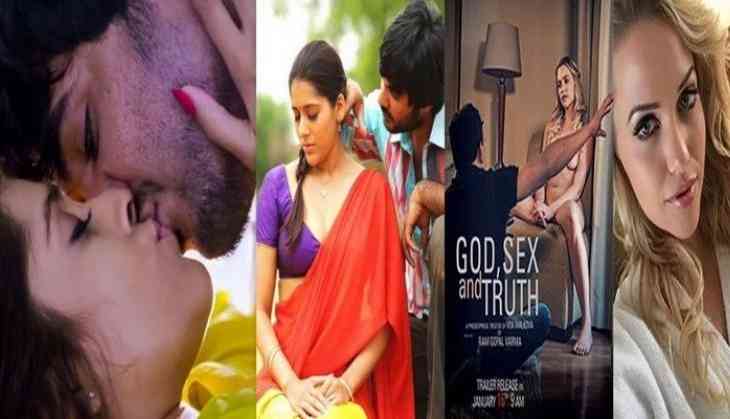 Pic: Stills from Guntur Talkies, God, Sex and Truth
Telugu film Guntur Talkies is considered as one of the biggest hits of anchor-turned-actress Rashmi Gautam. The adult-crime comedy, directed by Praveen Sattaru was made for a small budget of Rs. 2 crore, but went on to collect more than Rs. 25 crore at the Box Office. Upon its release, Guntur Talkies was in news due to Rashmi Gautam's intimate scenes and kissing scenes with lead actor of the film Siddhu Jonnalagadda.
In a recent interaction with her followers on Twitter, Rashmi Gautam had stated that she is ready to do Guntur Talkies 2 only if it's directed by Praveen Sattaru. She also added that she would prefer doing Guntur Talkies 2 over Ram Gopal Varma's God, Sex and Truth 2.
Apart from Guntur Talkies, Praveen Sattaru is known for directing 2014's national award winning Telugu film Chandamama Kathalu and the recent Dr.Rajasekhar super hit PSV Garuda Vega.