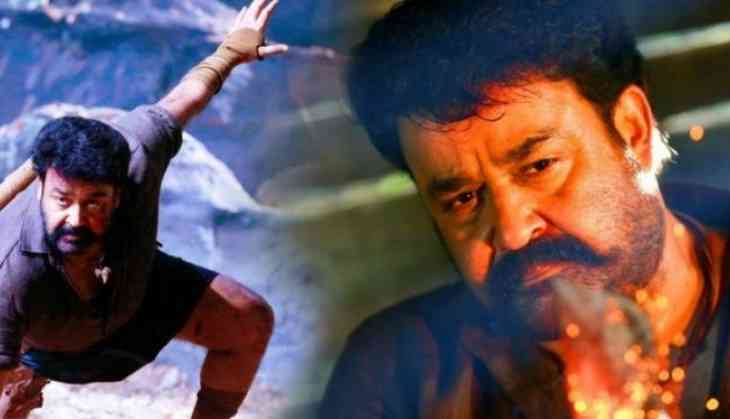 Pic: Mohanlal in Pulimurugan
Malayalam superstar Mohanlal's Pulimurugan is all set to complete one-year anniversary of its theatrical release in October, but the film has not stopped creating headlines and setting records.
After entertaining the audience in 2D and 3D versions, now the Lalettan blockbuster emerged as India's first film to be released in 6D.
The plot of the film was condensed into a 10-minute film and the premiere was screened in the 6D format recently. The premiere was held at a theater in Cochin, which gave a new experience to the audience.
"It's an amazing experience to be in a hall where you could actually feel the storm and the leaves flying when Mohanlal kills the tiger. It's like living that moment and not watching it. Those ten minutes of Pulimurugan will change the whole perspective of Malayalam cinema", Anuba Sinha, the team head of the project was quoted as saying.
She further added 6D conversion is a very expensive project which is why many our filmmakers don't opt for it.
Directed by Vysakh and produced by Tomichan Mulakuppadam, Pulimurgan starred Mohanlal in the titular role of a hunter, Murugan. The action entertainer also emerged as the first Rs. 100 crore grosser in Malayalam cinema history.