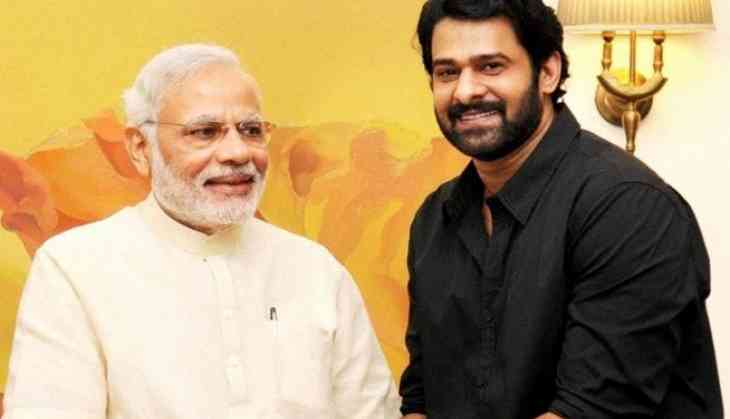 Pic: Narendra Modi and Prabhas
It's known that Prime Minister Narendra Modi had invited many film stars to be a part of his ambitious cleanliness campaign, Swachhata Hi Seva. Apart from Rajinikanth, Mohanlal, Akshay Kumar and Sachin Tendulkar, Telugu superstar Prabhas too received personalized invitation letter from the PM.
On Friday Morning, the Baahubali superstar took to his official Facebook page to invite his fans to support the Swachhata Hi Seva campaign. He also urged his fans to join him in making India clean and healthy.
"To all my wonderful fans,
As we approach this significant day, the birth anniversary of Mahatma Gandhiji, who always strived for cleanliness, I would like to take this opportunity to highlight the great work happening on making India clean and green with the Swach Bharat Initiative.
It's something that I personally believe in. Keeping my country clean and healthy is not just my duty as a citizen but also a habit.
To all those who feel the same as me, let's continue doing our best for a cleaner India.
Our country will definitely be more beautiful than it already is.
Jai Hind!"