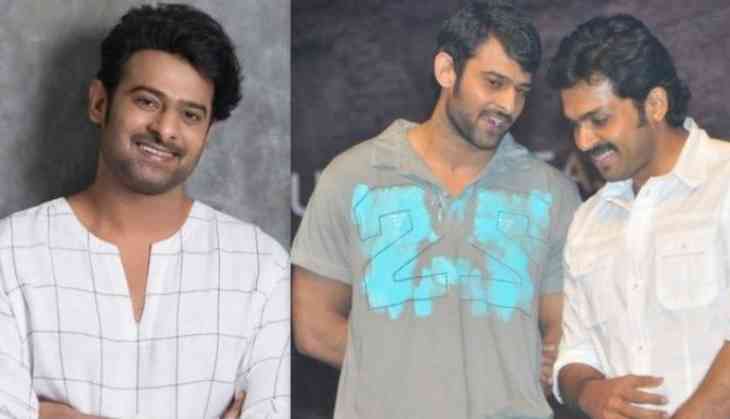 Pic 1: Prabhas, Pic 2: Prabhas and Karthi (file pic)
Tamil actor Karthi's upcoming film Theeran Adhigaram Ondru is slated to release on Friday. The film, which is written and directed by Sathuranga Vettai fame Vinoth will also have it's dubbed Telugu release as Khakhee.
On Thursday, during the promotions of Theeran Adhigaram Ondru in Hyderabad, Karthi had revealed Prabhas' kind gesture to donate a huge sum to help the poor farmers in Tamil Nadu.
Karthi revealed that Prabhas had donated Rs 75 lakhs to help the farmers in Kadaluru district, Tamil Nadu when severe famine hit the said place. He also added that the Baahubali superstar also decided to remain silent about his donation and not publicized it.
Karthi, who is also the brother of Tamil superstar Suriya has been using the money as a helping hand for providing training in sports and education for children in around 30 villages of Tamil Nadu.