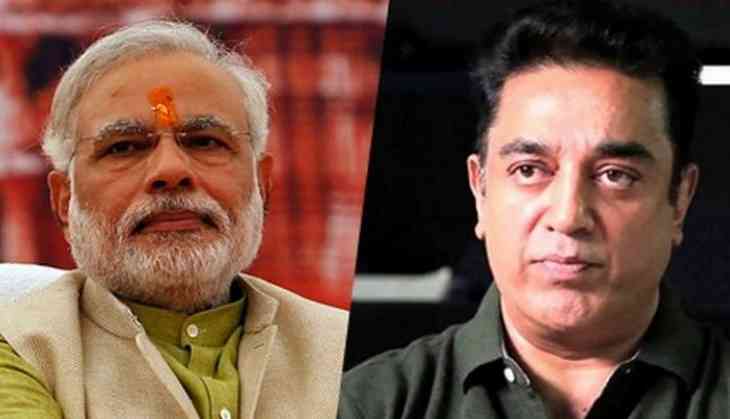 Pic: Narendra Modi, Kamal Haasan
Legendary Tamil actor Kamal Haasan has finally spoken about Prime Minister Narendra Modi on Friday.
The Tamil superstar was talking to a leading daily on Friday. He said that PM Modi's ideologies do not matter to him as long as it they are good for the citizens of Tamil Nadu.
"Ideologies do not matter to me as they are good for the people of Tamil Nadu. We have to be united with all the diverse ideologies and benefits we have in this country. Modi has tried while others have only promised. Swachh Bharat is a good idea. I'm not an economist, but now there is criticism about demonetisation. Let us not jump to conclusions", Kamal Haasan said.
Earlier on Thursday, Delhi Chief Minister Arvind Kelriwal flew down to Chennai to meet Kamal Haasan on his residence.