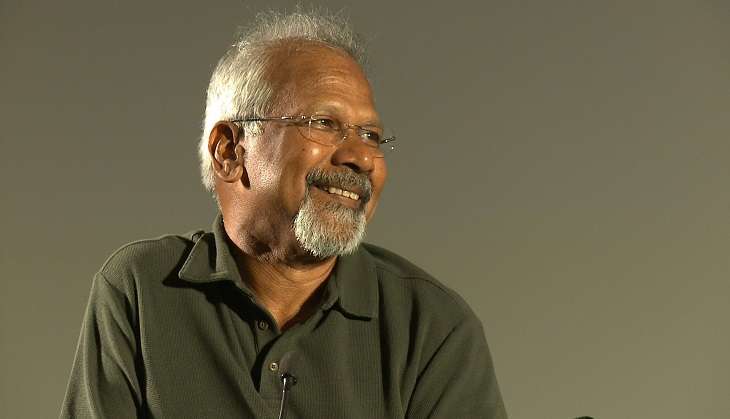 Mani Ratnam is one of the most sought-after directors in India. The six-time National Award winner made his directorial debut in 1983 with the Kannada film, Pallavi Anu Pallavi. He has directed over 25 films in a number of languages, including Tamil, Telugu, Malayalam, Kannada and Hindi.
The director turned 61 on 2 June. On his birthday, here is a quick look at six of his films that helped him bag National Awards.
1) Mouna Ragam (1986)
​​​​Mouna Ragam​, a romance drama featuring Mohan and Revathi, hit the screens on Independence Day 1986. The film, which revolved around the story of a failed marriage, won critical acclaim. The film also ran for over 175 days in the theatres. Mouna Ragam​ won Mani Ratnam his ​first National award for Best Regional Film.
2) Geethanjali (1989)
The Akkineni Nagarjuna-starrer Telugu film Geethanjali was released in 1989. Touted to be a romantic film, Geethanjali marked the debut of actress Girija Shettar​. The film, which garnered both critical and commercial success, went to bag the National Award for 'Popular Film Providing Wholesome Entertainment​'.​​ Geethanjali​ was later remade in Hindi as Yaad Rakhegi Duniya, which was also a Box Office hit. Check out this song from Geethanjali:
​3) Anjali (1990)
The 1990 film Anjali is touted to be one of the best children films to be made in India. The film, which revolves around the story of a differently-abled child and her family, won Ratnam critical acclaim. Anjali, which starred Raghuvaran and Revathi, went on to win three National awards -Best Child Artist (for child actress Baby Shalini), Best Audiography and Best Regional Film.
Watch the title track from Anjali here, if you aren't humming it already:
4) Roja (1992)
The 1992-film Roja is an important milestone in Mani Ratnam's illustrious career. The Arvind Swamy-Madhoo starrer was praised for its plot, which wove together the elements of love, politics and terrorism.​ The super-hit film also had to its credit music from Oscar award-winning composer AR Rahman. Roja went on to win three National Awards for ​Best ​Music, Best Lyrics and Best Film on National ​Integration.​
Watch the title track here:
5) Bombay (1995)
​Following the success of Roja, Mani Ratnam took on the subject of terrorism once again in his 1995 film, Bombay​. ​The film chronicled the love story of a Muslim girl and a Hindu boy, set in the backdrop of the ​Babri Masjid demolition and the subsequent communal riots. Bombay was been praised for the performance of its lead cast, Arvind Swamy and Manisha Koirala. And of course, for its music, from the kitty of AR Rahman. The Mani Ratnam film also won the National Award for Best Film on ​National ​Integration ​and for Best​ ​editing.​
Watch this song from Bombay here:
6) ​​​​Kannathil​ ​Muthamittal (2002)
In his 2002 film, ​Kannathil​ ​Muthamittal​, Mani Ratnam told the story about an adopted ​Sri Lankan​ ​​child who wants to meet her biological mother. The film, set in the backdrop of the Sri Lankan civil war, starred Madhavan, Simran, Nandita Das, Prakash Raj and PS Keerthana.​​​ ​​Kannathil​ ​Muthamittal​ went on to win six National Awards - Best Regional Film, Best Child Artist, Best Audiography, Best Editing and Best Music Composer and Best Lyricist.
Check out a song from the film here:
Happy Birthday Mani Ratnam! Keep those hits coming.