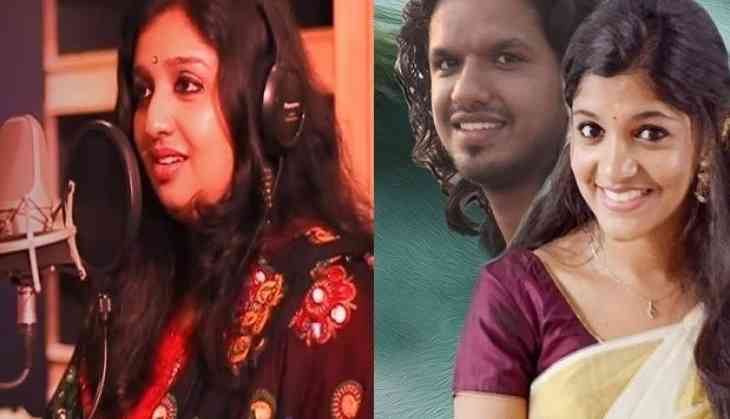 Pic: Sajna Vinish, Sooraj Santhosh, Aparna Balamurali (file pic)
Muzik247, one of the most prominent music label in Malayalam film industry, has released four songs on the auspicious occasion of Onam. The special Onam songs, that had been released within the last 10 days, have been rendered by Malayalam actress Aparna Balamurali, anchor-turned-singer Sajna Vinish, singer Sooraj Santhosh, TV-serial director R. Unnikrishnan and Tamil singer Haricharan Seshadri.
As expected, all four songs turned out to be chart busters and perfect visual treat for the viewers as well.
Check out the four Onam songs released by Muzik247:
Song 1 - Onam Ponthiruvonam
Singer - Unnikrishnan R
Music - Sandeep - Unnikrishnan
Lyrics - Sugunan Karumaloor Director - R Ajay
Song 2 - Onappattin Eenam Pole
Singer - Haricharan Seshadri
Music - Sony Varghese
Lyrics - Shiju S Vismaya
Direction - Karthik Chidambaram
Song 3 - Orma Pookkal
Singer - Sajna Vinish
Music - Sajna Vinish
Lyrics - Hari P Nair
Creative Head Audio - Abhijith Damodaran
Song 4 - Naadu
Singers - Sooraj Santhosh, Aparna Balamurali, Rithu Vyshakh, Varkey
Music - Sooraj Santhosh, Varkey
Lyrics - Vinayak Sasikumar
Direction - Shyamaprakash M S