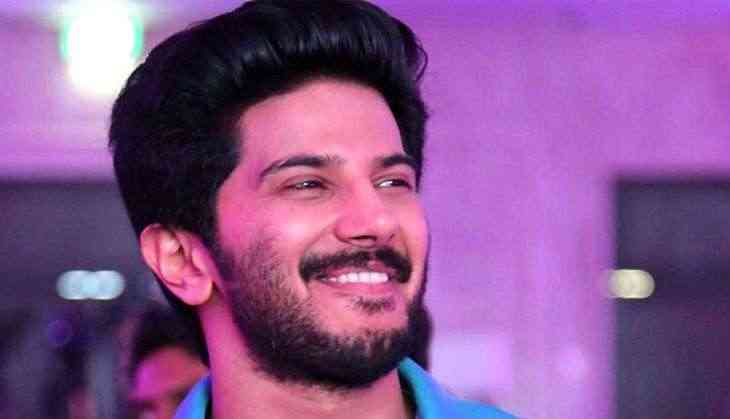 More afraid to do commercial films: Dulquer Salmaan
Actor Dulquer Salmaan, who is gearing up for the release of his upcoming Tamil-Malayalam bilingual film, says he is more afraid to do out-and-out commercial films than attempt an experimental project.
While "Solo", an anthology of four stories, might come as an experimental attempt, Dulquer believes such projects give him courage.
"I have always entertained audiences with memorable content. Doing a film like 'Solo' gives me more courage because irrespective of its box office fate, people at least appreciate the intent, its effort or just the desire to make good cinema," Dulquer told IANS.
"I'm more afraid to attempt an out-and-out commercial film. I feel it can either click or go all the way down. People will either like it or hate it," he said.
Directed by Bejoy Nambiar, "Solo" is a story with a mythical touch. It's a collection of four different stories on earth, water, fire and wind.
On the experience of shooting "Solo", in which he plays four characters, Dulquer said it was taxing, both mentally and physically.
Nevertheless, he enjoyed being part of this film.
"The feeling of 'we've accomplished so much at the end of a day' kept us going. It was a good day's work that gave us the kick. When you feel relaxed at the end of the day of a shoot, there's no feeling of accomplishment. If I sleep after a tiring day of the shoot, I know I've earned that sleep. It gives you lot of energy. 'Solo' gave me that feeling," he said.
Initially, the team had plans to shoot "Solo" as four short films.
"I thought I'll do a regular film and do a short film in between. But nothing worked out as per our plan. We shot in Kerala, Mumbai and Lonavala. We didn't know where all the stories were taking us. We had to treat the stories differently," Dulquer said.
"Except Bejoy and I, even the technical crew changed for each story. Even the assistant directors changed. The cameramen were different. As an actor, I felt like doing four different films, four different ideas and four different experiences," he added.
"Solo", which is slated for an October 5 release, also stars Arthi Venkatesh, Dhansikaa, Dino Morea, Neha Sharma and Sruthi Hariharan.
-IANS