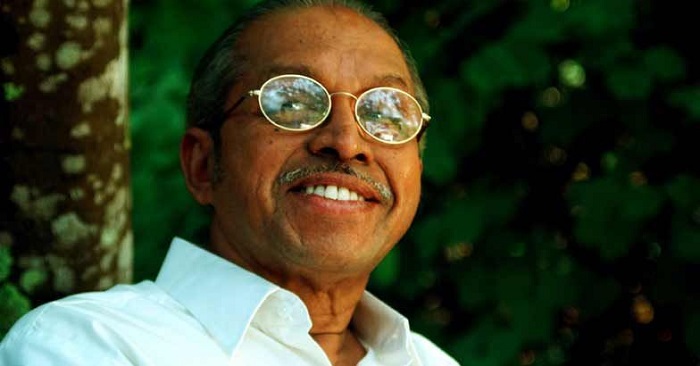 Renowned Malayalam poet and lyricist ONV Kurup passed away at a private hospital in Trivandrum on 13 February following a cardiac arrest. He was 84 and was suffering from age-related ailments.
The veteran poet breathed last at KIIMS Hospital, Trivandrum. His body was kept at VJT Hall in Trivandrum where many gathered to pay tribute.
Prime Minister Narendra Modi tweeted on 13 February: "Shri ONV Kurup's demise is a major loss to Malayalam literature. His works were admired widely. May his soul rest in peace".
Leader of the Opposition VS Achuthanandan visited the literary heavyweight's house on Sunday morning to pay his respects, Manorama reported.
Kurup was awarded the Jnanpith Award in 2007. He won the Padma Vibhushan in 2011 and the Padma Shri in 1998. In 2007, he was also awarded a Honorary Doctorate by the University Of Kerala.
His first published poem was Munnottu which appeared in a local magazine in 1946. Three years later he published his first poetry collection, 'Porutunna Soundaryam'.
Among his works are: Dahikunna Panapatram, Marubhumi, Agni Salabhangal, Bhumikku Oru Charamagitam and Valappottukal.
Kurup made his debut as a lyricist in the Malayalam film industry with Kalam Marunnu in 1956. He won a National award for his lyrics for the film Vyshali. He also holds the record of winning 13 Kerala State Awards.
Kurup has penned around 900 songs in his six-decade long career as a lyricist. His notable works include Ormakale Kaivala Charthi - Pratheeksha (1979), Manjal Prasaadavum - Nakhakshathangal (1986), and Paattil Ee Pattil - Pranayam (2011), to name a few
- Text by SPN