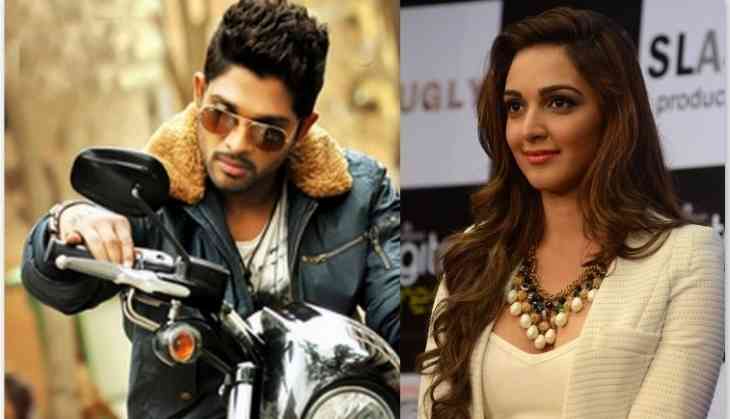 Pic : Allu Arjun (file pic), Kiara Advani (file pic)
Bollywood actress Kiara Advani's upcoming Bollywood film Machine is yet-to-be-released, but the actress is making headlines in Telugu industry as well.
If Tollywood reports are to be believed, then the M.S. Dhoni - The Untold Story actress is all set to make her Telugu debut with Tollywood actor Allu Arjun soon. Directed by writer-turned-director Vakkantham Vamsi, the film is tentatively titled as Naa Peru Surya : Naa Illu India.
Reportedly, the makers are keen to cast Kiara Advani as the leading lady opposite the Telugu superstar in Naa Peru Surya.
"Kiara has been approached for several Telugu films earlier but nothing ever worked out because of her dates, and other issues. She's a fresh face who can appeal to the Telugu audiences. The makers of Naa Peru Surya are keen to have her in the film. If things work out, she could make her Telugu debut, especially since she's got pan-India appeal too," our source said".
Meanwhile, Kiara's Machine is slated to be released on 17 March 2017. Directed by Abbas Mastan, the action-thriller also marks the acting debut of director Abbas' son Mustafa in main lead.