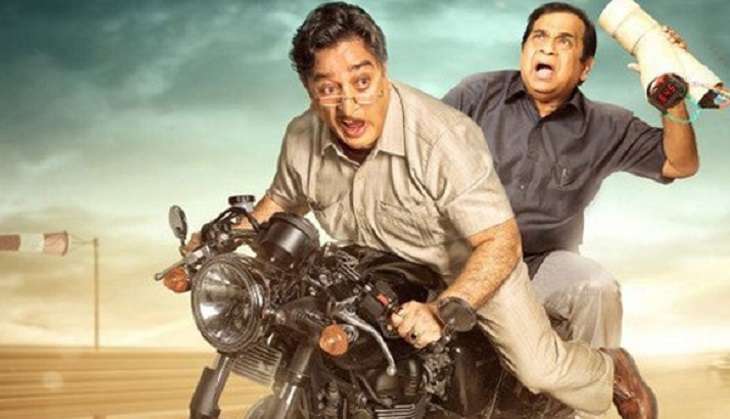 Kamal Haasan is all set to revive his popular character from the 2008 super hit Dasavatharam, in his upcoming trilingual film, Sabash Naidu.
The Tamil megastar will revive the character of police officer Balram Naidu in the Rajeev Kumar directorial. The film also stars Shruti Haasan as Kamal's daughter - the first time the father daughter duo will play themselves on screen.
According to an update, director Rajeev has fallen ill and the doctors have advised him a few weeks rest to recover. Kamal has now taken over the direction and will helm a few portions of the film to avoid any delays in the team's US schedule.
The actor in an official statement said: "Yes, I'm directing Sabash Naidu now because my director Rajeev is down with high fever. It was diagnosed as Lyme disease, a rare infection prevalent in North America and European countries. The unfortunate incident happened when we were on the fourth day of our shoot in Los Angels. He has been hospitalized and will be back on the sets after 2 weeks rest. Hence, I am directing the film."
Kamal Haasan is not a newcomer when it comes to directing films. His films Hey Ram, Virumaandi and Vishwaroopam are testament to this fact.
"Yes, I have done it before. But for time being, I'm just as standby director, hoping my friend Rajeev recover and he will definitely. We are planning to finish the shoot by July month-end or August first-week. Rajeev is getting the best possible medical care in LA. We have put him in one of the best hospitals with one of our executives keeping vigil 24/7. Our large get-well card signed by the whole unit also stands beside him," he said.
"Right now my main focus in on getting our director back on his feet. Rajeev started his career as my director in my 1989 film Chanakyan. I am sure when he is up and about he will have many more movies to direct. He has already done 25 films in his career. He will do 25 films more and I'll be in at least 10 of them!" the actor added.
The film will introduce Balram Naidu's family to the audience for the first time. The film, touted to be an action-comedy entertainer, will also star Baahubali actress Ramya Krishnan as Kamal's wife. Ramya was last seen with Kamal in the 2002 hit comedy, Panchathantiram.
Veteran Telugu comedian Brahmanandam play the role of Kamal's sidekick, Appa Rao. The film is being produced by Kamal Haasan under his banner, Raaj Kamal International. It also marks the collaboration of Kamal Haasan and Ilayaraja after a gap of 11 years. The two last worked together in the 2005 film, Mumbai Express.