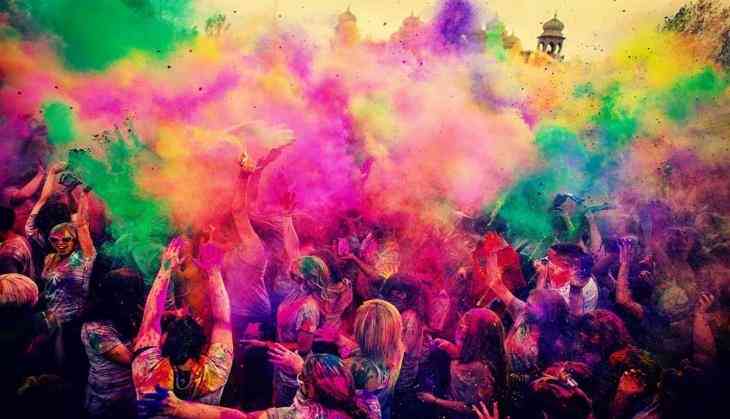 As Holi is just a day away everyone is busy preparing for the festival, Holi is known as the festival of colours as Holi arrives everyone is seen happy and in a joyful mood. Apart from the festival of colours this festival is also known as the festival of foods and the most famous sweet one is going to get in everyone's house is 'Gujiya' the most loved sweet which is only made on Holi.
As everyone is preparing varieties of foods, on the other hand, youngsters are preparing their playlist to because this festival is all about colours and lots of dance. Without dance this festival is incomplete and if this festival is incomplete then fun is also incomplete. So we thought why not lessen down your burden.
Yes, as Holi is falling on 21st March this year we bring to you some amazing Punjabi songs for you to groove on, here check out the list and let us know did this help you or not.
SIP SIP
GUD NAAL ISHQ MITHA
KYA BAAT AY
LAUNG LAACHI
PATIALA PEG
HORNN BLOW
LAMBERGHINI
3 PEG
COKA COKA
DIL LUTEYA
OH HO HO HO
LAK 28 KUDI DA 47 WEIGHT KUDI DA
LAHORE
GAAL NI KADNI
ILLEGAL WEAPON
EXPERT JATT
PRADA
ISHARE TERE
GAL BAN GAYI
LAMBEDGINI
DARU BADNAM KARDI
Hope this playlist helps you and Happy Holi to all the viewers.