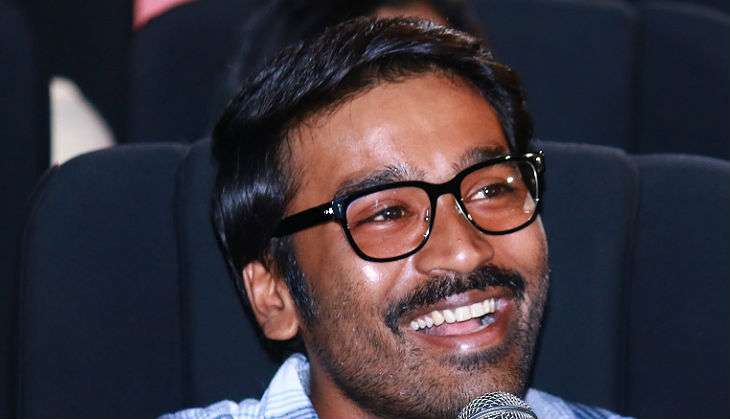 Tamil superstar and National Award-winning actor Dhanush celebrated his 33rd birthday on 28 June.
Dhanush made his acting debut in 2002 film, Thulluvadho Ilamai, directed by his father Kasthuri Raja. The film went on to become a huge hit at the Box Office. His next two films, Kaadhal Kondein and Thiruda Thirudi were super hits as well. With a film career spanning 14 years, Dhanush established himself as one of the biggest names in the Southern film industry.
On his 33rd birthday, here are few lesser known facts about the 'Kolaveri' star:
1) Dhanush's real name is Venkatesh Prabhu Kashthuri Raja. Dhanush is the stage name he chose while entering the film industry.
2) Dhanush was born to a very poor family. His father Kasthuri Raja was a mill worker before entering the Tamil film industry as an assistant director. Popular film director Selvaraghavan is Dhanush's elder brother.
3) Dhanush is the son-in-law of India's biggest superstar, Rajinikanth. Dhanush met his wife, Aishwarya Rajinikanth during the screening of his second film, Kadhal Kondein.The actor's performance in the film impressed Aishwarya so much that the next day she sent him a bouquet of flowers with a request to stay touch in with her. Interestingly, Aishwarya is two years older to Dhanush and they married each other in 2005. Dhanush was also the main lead of her directorial debut, 3.
7) Dhanush has won three National awards, six Filmfare South awards, and 11 SIIMA awards so far. Dhanush made a remarkable entry in Bollywood with 2013 super hit film Raanjhaana. The actor's terrific portrayal of a Varanasi boy, Kundan Shankar, won him the Filmfare award for best Hindi male debut of the year.
8) In an old interview, Dhanush revealed that at the age of 16 he was in love with a girl but she dumped him after he failed his 12th-grade exams.
9) Once an aspiring chef, Dhanush wanted to pursue a course in Hotel Management. But his elder brother and director Selvaraghavan forced him to enter the film industry and the rest is history. Dhanush has produced 12 Tamil films and has also written lyrics for 25 films.
10) Dhanush won the title of the hottest vegetarian celebrities in 2011. He has also worked with WWF to support the 'Earth Hour' initiative in 2012.