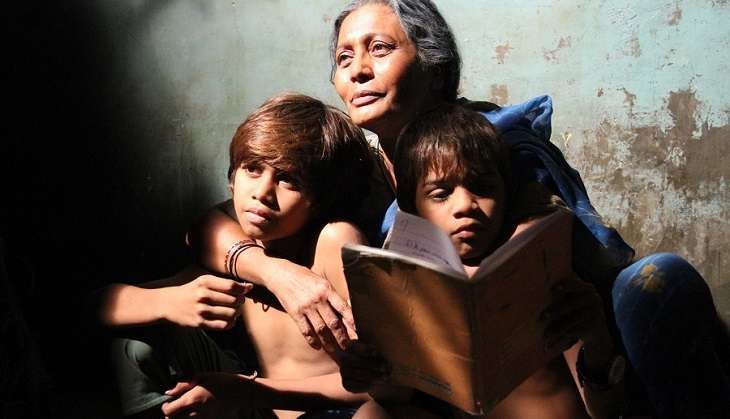 Half Ticket, the official Marathi remake of National Award winning Tamil film, Kakka Muttai, starring Dhanush is slated to release across Maharashtra on 22 July.
The distributors of Half Ticket, Fox Star Studios will release the film across Maharashtra with English subtitles. The film revolves around the lives of two slum kids who aspire for things beyond their reach. Talking about the film, director Samit Kakkad in an official statement, said,
"Films have no language and a story like Half Ticket - about two slum kids and their simple desire - has a universal appeal and can be told in many different languages."
The director also revealed that they have altered the screenplay of Kakka Muttai as Half Ticket is entirely set in the slum culture of Mumbai.
"With over 11 million of its residents in slums, Maharashtra has the highest slum population. Slums and high rises co-exist in every area of Mumbai. The kind of existence the slum dwellers have is something most of us are apathetic to. The rich and the poor are immediate neighbours. Shooting this film in the real slums of Mumbai was an exciting challenge that allowed me to interact with my neighbours. The contrast is so stark; the filming in actual locations helped me bridge the ignorant gap by entering a child's world. Being a Mumbaikar all my life, I have met countless such slum kids every day. Sometimes I buy what they sell on the streets, sometimes I walk past them, not realising it would mean they will not eat a basic meal that day," Kakkad explained.
Official Synopsis of Half Ticket:
A film about the desires and the yearning for the unattainable, Half Ticket is a story of two slum kids who are fascinated with the arrival of a new pizza shop in their locality. Expensive beyond their means, they long to try one. But, fate has a different plan in store for them.
Weaving a story of myriad relationships in the world of the Have Nots, Half Ticket interlaces the story of the kids' desires for a pizza with a mother's desire to bring her husband back home and a thug's desire for easy money.
In a world divided, the desires explored through the film showcase a world filled with expectations and aspirations - an entry ticket to an Exclusive Club.