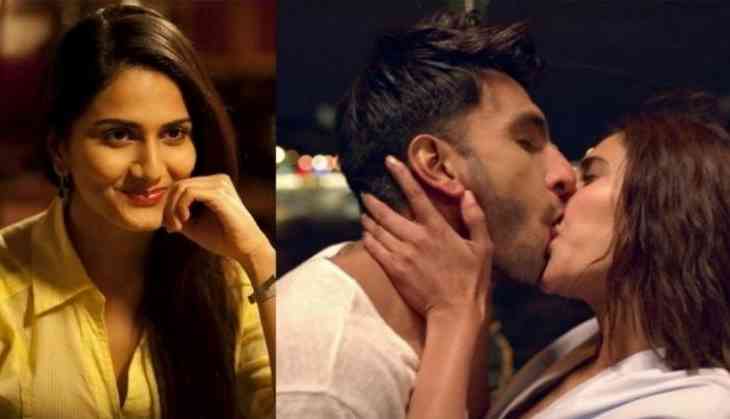 Pic: Vaani Kapoor in Aha Kalyanam, Ranveer Singh and Vaani Kapoor in Befikre
A complaint was registered against Vaani Kapoor, Telugu film Aha Kalyanam fame, and her parents for allegedly selling a mortgaged plot to the complainant. Reportedly, Vaani and her parents have an FIR filed against them for fraudulently selling a property in Noida that has been mortgaged to the bank.
The complaint reports suggest that Mrs Renu Tyagi, the complainant, had been sold the disputed property by Vaani Kapoor's parents, Shiv Kapoor and Dimpy Kapoor in 2008. After owning the property for seven years, in 2015 Renu Tyagi realized that the plot was already mortgaged to the bank in 2000 and this prompted her to follow up with Vaani Kapoor's parents. After that didn't work out, Renu filed an FIR against the Befikre actress and her parents for duping her and her husband and requested the authorities to take legal actions against the star and her parents.
However, Vaani Kapoor's parents have a different story to tell. According to them, the husband of Renu Tyagi is said to be connected with land mafia. They added that Renu and her husband are trying to loot money from them and that is why they had filed a case to defame their star daughter and take the property.