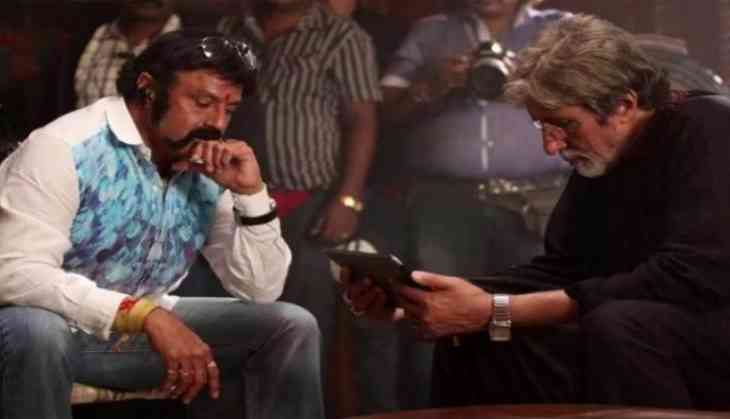 Pic: Nandamuri Balakrishna and Amitabh Bachchan (file pic)
Telugu actor Nandamuri Balakrishna has lashed out at Bollywood superstar Amitabh Bachchan for rejecting an important role in his upcoming film Rythu. The film, which is said to be directed by , deals with the difficulty of farmers.
"Krishna and me went to Mumbai to meet Amitabh Bachchan for the film Rythu. It was an important and key role in the film as well. Although he didn't directly turn us down, he said that problems could arise, which was complete escapism", Balayya told a leading daily in an interview .
The Telugu superstar further added that Rythu was a film based on the plight of farmers, which is one of the current issues being faced by the country. He went on to say that Rythu won't happen unless Big B agrees to do the role.