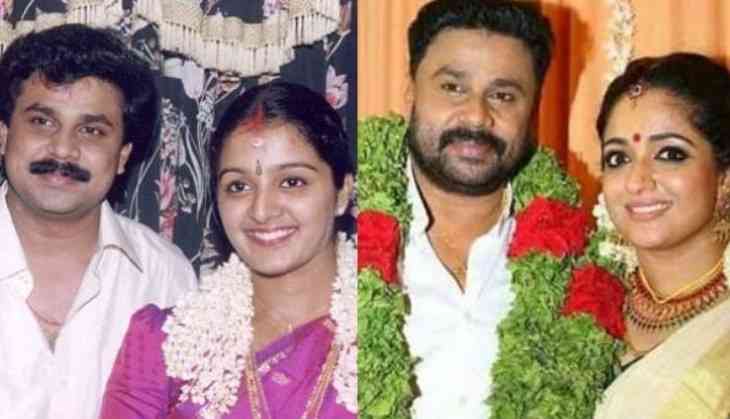 Pic 1 : Dileep and Manju Warrier, Pic 2 : Dileep and Kavya Madhavan
Looks like Malayalam actor Dileep is facing tough times with each passing day. The Malayalam superstar was arrested on July 10 following his involvement in the abduction and assault of a Malayalam actress that happened in February earlier this year.
And now, much to the shock of Dileep fans and Malayalam film fraternity, the investigating officials have discovered that Dileep was already married to a woman before he entered into wedlock with his first wife Manju Warrier.
Reportedly, Dileep was married to one of his relatives and the marriage was officially recorded at Desam registrar office in Aluva. The reports also revealed that his first wife parted ways with Dileep after he got close to Manju Warrier in the early 1990's. There are also reports that Dileep's first marriage was not ended legally and his first wife is currently believed to be living in Middle East.
Dileep and Manju Warrier got married in 1998 and they have a daughter, named Meenakshi. Both officially divorced each other in 2014 before Dileep got married to another Malayalam actress Kavya Madhavan in December 2016.